Samsung's upcoming 'A series' of smartphones has been in the news a lot lately, with leaks coming left and right. This usually signifies an announcement arriving in the near future, and that could be just what's going to happen in this case.
According to a new rumor, the Galaxy A5 will already be in stores in November. If that's going to pan out, then we may see it get officially unveiled later this month. As previously leaked, the A5 should cost around $400-450 without a contract.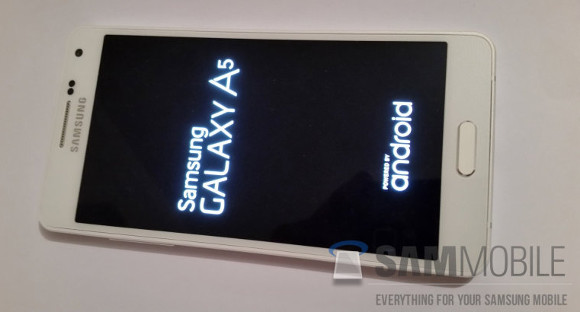 The biggest model of the three, the Galaxy A7, which has so far been said to sport a 5.5-inch screen, now gets a rumored resolution too. At least in China, that is apparently going to be Full HD (1080p). This might mean that in other territories the Galaxy A7 will only come with a 720p display. Keep in mind though that this particular device may not get a worldwide launch like its smaller siblings, the A3 and A5.
All the members of the new A line should have metallic frames, emulating the design of the recently outed Galaxy Alpha. The Galaxy A3 and A5 have been the stars of a hands-on video mere hours ago. The A5 did a photo shoot a while back, while the A7 is still the most mysterious of the bunch.
?
Please Samsung Galaxy A7 let contained 3 GB RAM!!!!!
D
U have absolutely no idea of what u're talking abt... Tell u what, go nd get some rest; U're probably tired. Samsung these pple just dnt get it, they've been wondering why yall making so many phones. They fail to realize tht pple like choices but con...
?
They are not selling in one country,samsung successful because of lot of variety of phones available segment and country wise.they are realising same phone 3g&4G versions.in some countries they don't have 4G, then why to pay extra for 4G?Samsung ...