16MP A-series camera swaps out the J one
One of few areas where the Galaxy A6 (2018) actually shows its A-series genes is the camera - it's packing the same shooter we saw on the A8 (2018). It uses a 16MP sensor placed behind an f/1.7 aperture lens. There's phase detection autofocus, but no optical stabilization. A single LED flash will illuminate the darkness, dual LEDs are reserved for the C-series.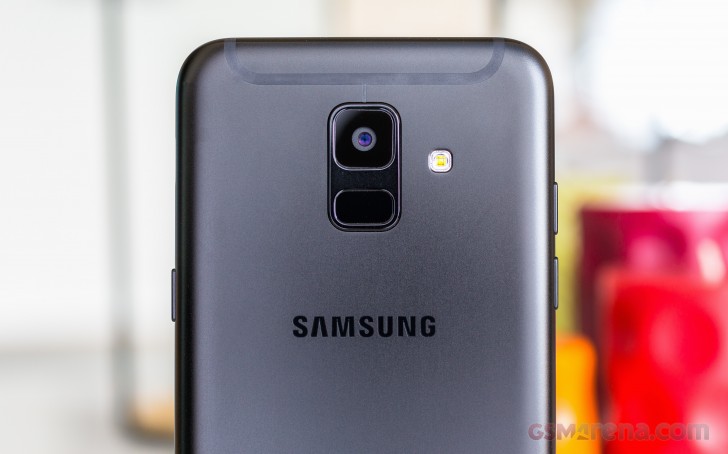 The Samsung Experience may be up to v.9.0, but the A6 (2018) isn't getting the S9 camera app - it's a slightly older version instead. No worries, it's still functional and intuitive. Up/down swipes switch between front and rear cameras, swiping in from the left brings out the available modes, settings are accessed from the cog wheel icon up top. There's even a Pro mode, but there's hardly anything pro about it - you can only choose ISO (in the 100-800 range), exposure compensation (-2/+2EV in 0.1EV steps), and white balance (presets, but no light temperature).
Image quality
In broad daylight, the Galaxy A6 (2018) takes quite pleasing photos. Detail is good, noise is well controlled, if still present, and the overall processing is very natural, as opposed to Samsung-y. What's not awesome is the dynamic range - high-contrast scenes are very likely to result in blown out highlights.
You could combat that by engaging the HDR mode (a.k.a. Rich tone), which is found in the drawer with various modes - it's not a toggle, and it's not in settings. There's no Auto HDR mode either - you need to take things into your own hands. It also doesn't quite work the same as on higher-end Samsungs, so you don't get a live preview, moving objects could get blurred and it takes an extra second or two of processing per photo.
In any case, difficult scenes with mostly still subjects are better shot in HDR mode. Looking at the first pair of images, you can see how much of the snail's shell and the sky in the background can be recovered. In the second pair, in addition to the highlight preservation, a visible boost in the lower midtones makes for an overall livelier and more balanced image.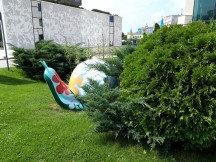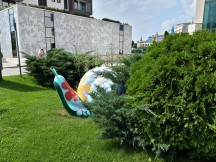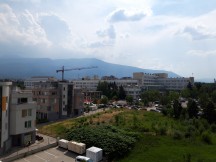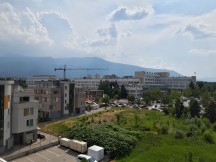 HDR (Rich tone): Off • On • Off • On
Low-light samples turned out pretty dismal. There's a general softness to them, noise (mostly luminance, but still), and a significant discoloring. The Galaxy A8 (2018)'s low-light photos were better, so we can only imagine that the A6's chipset doesn't have the power to do the necessary processing.
You can (and you should) head over to our Photo compare tool to check out how the Galaxy A6 (2018) renders our test posters. We've picked the Huawei P20 lite and the Nokia 6.1 for a quick comparison, but you can replace them with your own set of phones.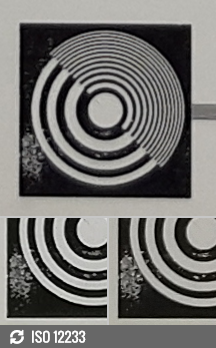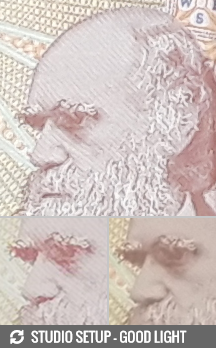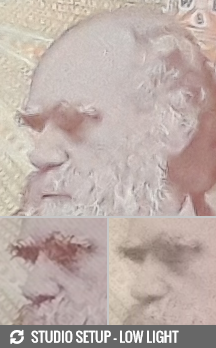 Samsung Galaxy A6 (2018) against the Huawei P20 Lite and the Nokia 6.1 in our Photo compare tool
Selfies
The A6 (2018) uses the same 16MP selfie camera as the A8 (2018) and it's a great one. It captures a lot of detail, faces are in sharp focus at arm's length distance, and colors are on point.
There's also a portrait mode for selfies, or Selfie Focus as Samsung calls it. Subject separation is competent, and the defocusing blur is convincing, but the mode comes with some slight skin smoothing and brightening which you can't control. This guy likes it just fine that way.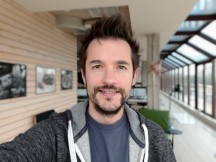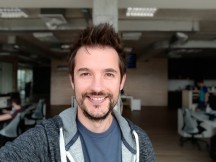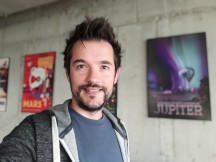 Selfie focus samples (portrait mode)
Video recording
The Galaxy A6 (2018) has one of the most basic feature sets for video recording we've encountered recently, and it's again very likely a chipset limitation. Resolution is capped at 1080p, there's no 1080p/60fps mode, and there's no electronic stabilization.
Having said that, its 1080p footage is very nice, provided, of course, you have a way to firmly support the phone. Detail is abundant, there's no noise to speak of, and color rendition is on point.
The video bit rate is 17Mbps, very much the standard number, while audio is recorded in stereo with a 256Kbps bit rate.
With no 4K and 1080p/60fps modes, the Galaxy A6 (2018) is very light on our server space - we've only had to upload a 1080p/30fps sample.
Of course, a trip to our Video compare tool is in order. Pitted against the Huawei P20 Lite and the Nokia 6.1 for starters, the Galaxy A6 (2018) outperforms the former, but the latter can do 4K.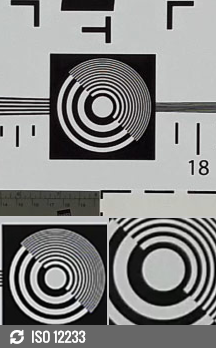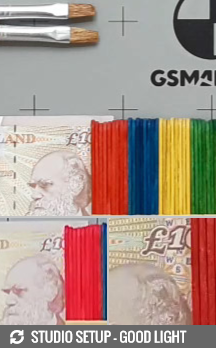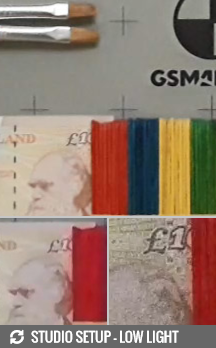 Samsung Galaxy A6 (2018) against the Huawei P20 Lite and the Nokia 6.1 in our Video compare tool