13MP and 5MP cameras love selfies
The Samsung Galaxy A7 pays more attention to the front-facing selfie camera than it does the main camera. That one is fairly standard, taking 13MP stills and recording 1080p@30fps video. The selfie camera is a 5MP shooter with a wide-angle 106° lens with several selfie-related features.
There are no Galaxy Note 4 like perks here, no OIS or a wide-angle sensor. It's an old-school 13MP 4:3 sensor in a camera module that noticeably sticks out the back.
The UI is simple enough, though getting to the settings menu requires a few taps too many. You can pull out two shortcuts for easy access, though shooting modes are the preferred way to go - let the phone pick the settings for you.
The Samsung Galaxy A7 camera had its default white balance set noticeably towards warm, yellow colors, too much we think. Color accuracy is further hampered by Samsung's usual oversaturation. That said, the image quality is quite good for a 13MP shooter.
Photos are sharp (with traces of oversharpening), have plenty of detail and little noise. The dynamic range leaves something to be desired as highlights were overexposed and shadows were underexposed.





Samsung Galaxy A7 camera samples
We enabled HDR mode (Samsung calls it Richtone), which develops highlights much better and improves the shadows. HDR photos are snapped quite fast and there's no noticeable increase in noise.





HDR off • HDR on • HDR off • HDR on
The Galaxy A7 is so taken with selfies that it can even shoot them with the rear camera. Since you have to do this 'blind', you do the framing beforehand by moving a rectangle to select where you would like your face to be in the final shot. Then you flip the phone around and it will snap a photo when the framing is just right.
The front-facing camera knows a few tricks too. Wide Selfie is similar to a panorama as it stitches three photos and makes the photo wide enough for you and many friends. The way you take a Wide selfie, you take the central frame, the rotate the phone left and then right.
This makes sure you are always framed perfectly, but we found the left-right motion is less accurate than a continuous rotation. This led to some rather noticeable stitching issues. Another negative is that after processing the wide selfies actually have less resolution - 2576 x 1920px for normal selfies and around 2000 x 1648 for wide selfies.
Here's an ordinary selfie plus a wide selfie. The 5MP photos come out noisier than shots from the main camera, but the graininess isn't necessarily unpleasant and there's lots of noise. Note that there are digital beautification software enabled by default (its strength governed by sliders), but we disabled it for this shot. The quality of the selfies is good enough for #nofilter shots.
Below you can pixel-peep on Galaxy A7 studio samples in our photo quality comparison tool where you'll be able to compare them to our entire collection of phones, especially the members of the Galaxy Note club.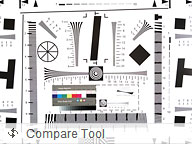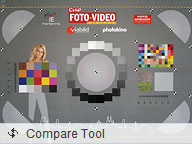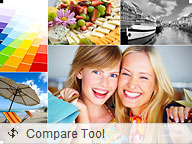 The Samsung Galaxy A7 in our photo compare test
1080p videos are good, not great
The Samsung Galaxy A7 can capture videos at a maximum resolution of 1920 x 1080px at 30fps. There's no smooth or slow motion videos at 60fps or 120fps even at lower resolutions but some might argue that FullHD is enough.
The front camera can record 1080p video too in both landscape and portrait orientation (still, please don't shoot portrait videos).
FullHD videos are recorded at 17Mbps with a stable 30fps framerate. Sound is captured in stereo at 256Kbps bitrate and 48kHz sampling rate, excellent on paper though the mics don't sound quite as good as those on the Galaxy Note 4 for example.
The videos capture a good amount of detail though it's not the best 1080p shooter. White balance is more accurate, though the narrow-ish dynamic range is even more evident now. The continuous autofocus tends to trigger too often.
You can download an untouched 1080p sample (00:08s, 17.2MB) straight off the device or watch the sample we uploaded to YouTube.
Finally, you can have a look at our dedicated video comparison tool below.