Stride across
Samsung Galaxy A7 (2016) review: Stride across
Final words
While people were wondering if tablets will kill the desktop PC, phablets snuck in and conquered the world. However, there are as many opinions on the perfect screen size as there are people.
The Samsung Galaxy A7 (2016) settles on 5.5", slinking in below the S6 edge+ and matching the iPhone 6s Plus. If that's not enough, the A9 (2016) comes in at 6" and we're expecting a new A8 too.
Regardless on where you fall on the screen size issue, you'll agree that a premium build on a budget is a great thing to have and that's just what the Galaxy A series aims to deliver. The 2016 series also adds premium features like fingerprint reader + Samsung Pay, a bright aperture and OIS for the camera, plus a perfectly calibrated screen.
The rest leans more towards the mid-range though. In fact, we have to wonder if Samsung did enough to improve the old A7, which has very similar specs and is slightly cheaper too.
Samsung Galaxy A7 (2016) key test findings
Flagship-level build quality
Display has perfect colors and is always legible (flicker may bug some people, though)
Great battery life with 96 hours endurance rating (some improvements over the A5)
Full software package with split-screen multitasking and first-party Samsung apps
Fast fingerprint reader (as fast as on the S6/Note5); Samsung Pay (in select markets)
The GPU means lowered 3D gaming experience; Only a small performance improvement over the old model
Great multimedia app package with advanced music player, FM radio too
Quiet loudspeaker is a step back from last year's A7
Perfect audio quality if you have an external amp, but volume drops when you plug in headphones
Photo quality comparable to Galaxy S6 camera (but not in the dark); Pro mode is more a name than a feature; bright aperture are appreciated though
1080p videos come out very good, but no 2160p or 60fps mode are an issue
The price of the Galaxy A5 (2016) was too close for comfort to the S6 flagship, but the Galaxy A7 (2016) is much more reasonably priced for what it offers - it's much cheaper than, say, the Galaxy S6 edge+.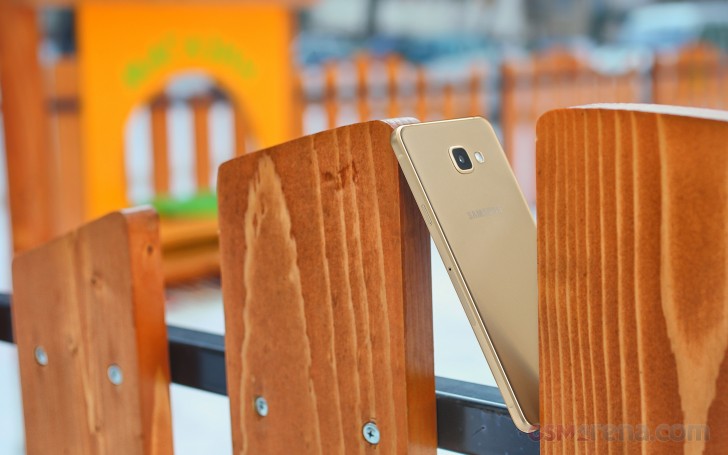 It's more expensive than the old model, though, and that one brings a 5.5" 1080p Super AMOLED, a Snapdragon 615 chipset, a 13MP camera too. The new model has its fingerprint reader and camera OIS to lean on, a gig more RAM too.
There's no replacement for the A8 yet, but the Samsung Galaxy A9 (2016) goes all in with the screen - 6" Super AMOLED (still 1080p, though). And it upgrades the chipset to the new Snapdragon 652. Not that it enables 4K video, but it does boost performance. The rest is pretty much identical, save for the storage - you get 32GB as base.
There's no storage of high-specced, all-metal, reasonably priced phones from Samsung competitors, which put the A7 (2016) under pressure.
The Meizu MX5's metal shell houses a 5.5" 1080p Super AMOLED too. Not as calibrated as the A7 screen (in fact, very few non-Samsung screens are). It boasts a 20.7MP camera with a large sensor and laser autofocus, 2160p video capture too, thanks to the MediaTek Helio X10 chipset (no 60fps mode, however). It has a fingerprint too, the only thing it's missing is a microSD slot - you better get the 32GB or 64GB versions, 16GB won't cut it.
The Meizu m1 metal is a budget phone by price tag, but not by what you get in the box. It has a metal unibody, a 5.5" 1080p LCD and a MediaTek Helio X10 chipset that rivals the S615. It even has a fingerprint reader, but the camera is nothing to write home about.
The new Xiaomi Redmi 3 has a 5.5" 1080p LCD and with either a MediaTek Helio X10 or a Snapdragon 650 chipset. The camera is 16MP f/2.0 and has phase detection AF, but no OIS. Below it is a fingerprint reader. Note that this phone will launch sometime this month.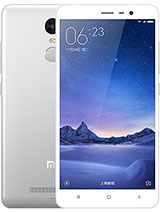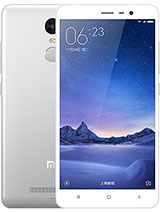 Xiaomi Redmi Note 3 • Xiaomi Redmi Note 3 (MediaTek)
If you value up-to-date software more than a metal exterior, the Motorola Moto X Play and its pure Android may be for you. The insides of the phone are coated with a water-repellent material (gaining it an IP52 rating) and you get stereo speakers. The Moto X Play has a 21MP camera (f/2.0, 1080p video) and is powered by Snapdragon 615. No fingerprint reader on this one.
The LG G Flex2 is a different kind of premium. It has a curved, slightly flexible 5.5" P-OLED display and self-healing coating on the back panel. And it comes with Snapdragon 810 and a 13MP OIS camera with 2160p and 60fps video.
We like being spoiled for choice, but the Samsung Galaxy A7 (2016) isn't enjoying it as much. It has to convince us that fingerprint reader and Samsung Pay are worth it over the old model, the improvements to the camera too.
And for the most part, it does. It may not bring a long list of improvements and there may be many similar phones, but the Galaxy A7 (2016) feels more polished than those alternatives.