Today Samsung announced the Galaxy Grand Prime 4G for the Indian market, but it also released the Galaxy A8 in the subcontinent.
The metal-clad mid-range smartphone is already available for purchase, both online and from actual stores, for a recommended retail price of INR 32,500. That's about $507 or €463 at the current exchange rates. One place where you can buy the phone for this exact price is Samsung's online store for India.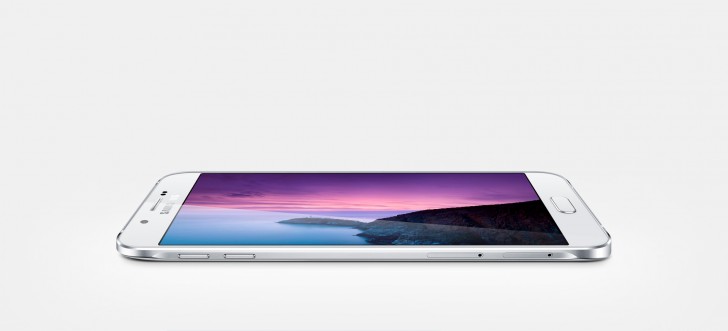 The interesting thing is that the Galaxy A8 that's been launched in India comes with the Korean company's own Exynos 5430 chipset, boasting an octa-core CPU with four Cortex-A15 cores running at up to 1.8 GHz and four Cortex-A7 cores running at up to 1.3 GHz. This chip has been seen before in other Samsung devices, for example the Galaxy Alpha.
Otherwise, the specsheet seems to be identical to the Galaxy A8 that was announced in China last month. So you get the same 5.7-inch 1080p Super AMOLED touchscreen, 2GB of RAM, 32GB of expandable storage, 16 MP main camera with LED flash, 5 MP selfie camera, and 3,050 mAh battery. Android 5.1 Lollipop is preinstalled, and the handset supports LTE Cat.6 networks.
D
I want to purchase A8 exynos variant in india .what will be its model name is it SM-A800IZDEINS or SM-IZKEINS. Or any other model name . Plzzzzzzzz help me soon .and give me right advice on it plzzzzzzz.
D
Hi....I am not finding samsung galaxy a8 (gold)...black and white colours are available....some people says samsung has stopped supplying a8....so should I wait to get gold one or go for black????? (price of gold is high at some online stores than bl...
M
Is it possible to use the Galaxy A8 in the UK?