Samsung Galaxy A9 Star and A9 Lite photographed, will launch in these markets
In the wild, Galaxy phones tend to travel in groups – like this Samsung Galaxy A9 Star and A9 Lite, who were spotted next to Galaxy A6+ (2018) and other phones. The A6+ is easy to tell apart by its markings – dual camera in the middle and antenna lines at the top and bottom edges. Around the front, they have LED flashes next to the earpiece.
Which leaves the SM-G8850, aka Galaxy A9 Star. You can see its dual camera in the upper left corner and the squarish fingerprint reader on the midline.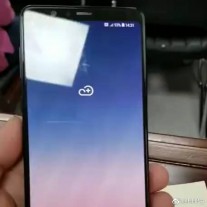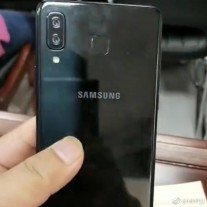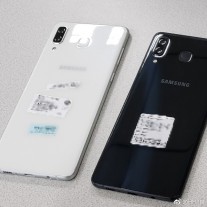 Samsung Galaxy A9 Star • aka SM-G8850 • Available in Black and White
Which one is the A9 Lite, though? According to the person who shot these photos, it's based on the Galaxy C Pro phones, but we don't see it. Their trademark is antenna lines that look like three groves and we just don't see such a thing in these photos.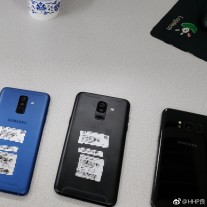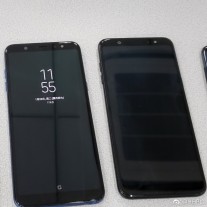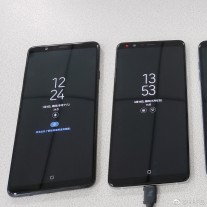 Galaxy A6+ (2018) (and S8 to the side?) • Galaxy A6+ from the front • Galaxy A9 Lite, perhaps?
Whichever one it is, the Lite model will come in Black, Gray and Blue while the A9 Star will be available in Black and White. For specs, we turn to TENAA.
The Galaxy S Light Luxury (aka S8 Lite) launched recently, but is exclusive to China. The Galaxy A9 duo might not be. The SM-G885F - a Chinese model - was spotted on Samsung Vietnam. Beyond that, there should be Galaxy A9 Star phones available in Singapore, Malaysia, Indonesia, Thailand and Cambodia (on one or several carriers).
?
Haven't seen a white Galaxy since the first generation A5 and A8