First look
Samsung Galaxy Ace 2 I8160 preview: First look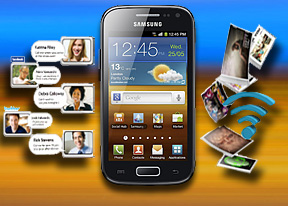 Web browser
The Samsung Galaxy Ace 2 offers a much better browsing experience compared to its predecessor, thanks to the bigger, higher-res screen. With the minimalist (but functional) interface of the Android browser, you have plenty of room left for even complex web pages.
The browser supports both double tap and pinch zooming along with the new two-finger tilt zoom. There are niceties such as multiple tabs, text reflow, and find on page. A neat trick is to pinch zoom out beyond the minimum - that opens up the tabs view.
Yet another neat trick is the browser-specific brightness setting. You can, for example, boost the brightness in the browser to comfortably view your web pages but keep the general brightness low to conserve battery.
There's Flash 11 support, which means you can watch YouTube videos right in the browser (720p videos stuttered, though this might be a software issue as the Ace Plus had no problems with them) and play Flash games too.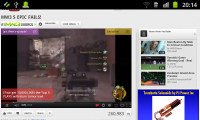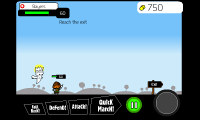 Playing a YouTube video • Playing a flash game in Kongregate
First impressions
The definition of "mid-range" has been quite stretched recently: anything below flagships seems to get lumped into this category.
But the Samsung Galaxy Ace 2 I8160 is it - no weak points but no over-the-top specs either to drive the price up. The phone offers an easy entry into the dual-core world, with a proven software package by Samsung and Google.
The video and music players deserve commendations as even some high-end phone choke on MKVs or don't bother with FLAC support. The still camera is pretty impressive too and there's a more than decent PLS LCD screen (which we wish was brighter).
The deciding factor on the future success of the Galaxy Ace 2 I8160 is price and, at this point, we can only guess.
Even if it's cheaper than a Galaxy S Advance or a Galaxy R (as it almost certainly will), it will have to compete with old dual-core droids whose price has plummeted (e.g. the LG Optimus 2X, HTC EVO 3). Still, the Galaxy Ace 2 seems like a smartphone to keep an eye on if you want value for your money.