Aces wild
Samsung Galaxy Ace Plus review: Aces wild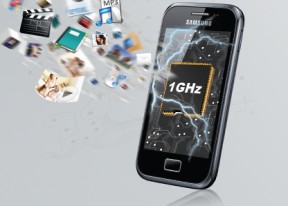 Nice 5MP camera
The Samsung Galaxy Ace Plus comes with a 5MP camera and an LED flash. It captures photos at a maximum resolution of 2560 x 1920 pixels. The lack of an actual shutter key tells us photography isn't taken too seriously.
The camera interface looks familiar with two shortcut bars on each side of the viewfinder. On the right you get the still camera / camcorder switch, virtual shutter key and the gallery shortcut (which is a thumbnail of the last photo taken).
On the left, you get the front/back camera switch and the flash control. You can replace those two and add two more (for a total of four) shortcuts to any option in the Settings menu.
The Samsung Galaxy Ace Plus comes to replace a phone that was very good at taking stills and we hoped the successor to deliver too.
Well the final results reflect that the Galaxy Ace Plus is a good cameraphone. Images had impressively low noise levels, colors come out great and there's plenty of detail to go around.




Samsung Galaxy Ace Plus camera samples
Shadows still hide enough detail and automatic exposure got the right ISO each and every time we were shooting, even in these conditions.



Samsung Galaxy Ace Plus camera samples
Shooting macro is something the Ace Plus likes to do. Images turned out great with good detail at really close up.




Samsung Galaxy Ace Plus macro samples
Photo quality comparison
The Samsung Galaxy Ace Plus can be measured against other 5MP cameraphones in our Photo Compare Tool. The tool's page will give you enough info on how to use it and what to look for.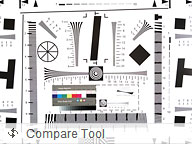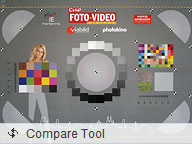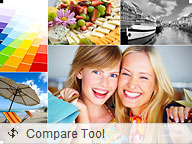 Samsung Galaxy Ace Plus in our Photo Compare Tool
VGA video recording doesn't impress
The video camera interface is identical to the still camera. You get the same customizable panel on the left with four shortcuts. You can use the front camera to record video too, but at a lower resolution.
As with the original Ace the Plus version is capped at VGA video recording at 30fps in .MP4 format, with at a bitrate of 10.1Mbps. That's just not enough and we would've loved to see the quality improved to HD.
The videos are smooth but detail isn't impressive. Colors are okay too and so is the focus in the video. The Galaxy Ace Plus records sound in mono @ 96Kbps bitrate and only a 16.0kHz sampling rate, which isn't satisfactory.
If you're the uploading to YouTube or Facebook type this phone just won't satisfy your needs.
Here's an untouched VGA@30fps sample (3.6MB) straight from the phone.