Aces wild
Samsung Galaxy Ace Plus review: Aces wild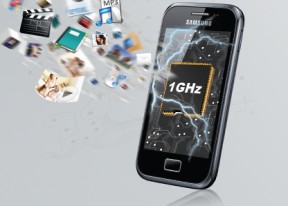 Final words
In a package that has a 1 GHz processor, 3 GB of storage, 512 MB of RAM and a 5MP camera, all for around €220, the Ace Plus isn't very hard to recommend. If you can live without some of the extras, such as a larger, higher-resolution screen, front-facing camera or better video recording, you'll find that the Ace Plus doesn't hurt your wallet much either. And we really can't stress enough how fast Android runs on the Ace Plus, as well. There certainly are better midrange Android phones but they're either more expensive or not exactly brand new.
The likes of the HTC Salsa, Motorola Defy+ and Sony Ericsson Xperia neo V are all in the Ace Plus' price range. With an 800MHz and 3.4-inch display, the Salsa can't compete with the Ace Plus in terms of processing power or screen size, but it does have a secondary camera, and features a more compact (although slightly thicker) profile. The Defy+ and Xperia neo V both have higher resolution 480 x 854 pixel displays at roughly the same size, but neither can compare to the 3 GB of internal memory found in the Ace Plus (both come with 2GB microSD cards, however). The Xperia neo V also comes with 720p video recording, a secondary camera, and an ICS update in the works. At 13 and 13.4 mm thickness, respectively, both are going to add a bit to the waistline of the 11.2 mm Ace Plus.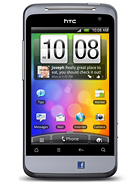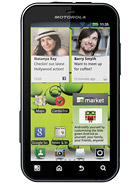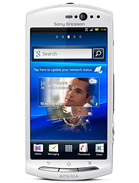 HTC Salsa • Motorola DEFY+ • Sony Ericsson Xperia neo V
If you don't have your heart set on Android, Nokia provides some very sensible options in the €200 price range. The Nokia 701 and Nokia Lumia 710 both have higher resolution displays and 8 GB of storage, not to mention 720p video recording. The 701 runs Nokia's Symbian Belle after the latest OS update and has a slightly smaller (but higher resolution) screen than the Ace Plus. It boasts a robust 8MP camera (fixed focus), a secondary VGA camera and better 3G speeds. The Windows Phone-powered Lumia 710 has a very nice ClearBlack LCD (480 x 800 pixels on a 3.7" diagonal) and is powered by a faster 1.4 GHz processor, but has no way to extend its 8 GB of internal memory.
The S7500 Galaxy Ace Plus does well to remedy the shortcomings of the original Ace. The quick processor and added RAM leave nothing to be desired in terms of speed. And it's obviously targeting users for whom a high resolution screen is not as important as long battery life. As usual, it's Samsung themselves that's making it hard to choose. It's arguable whether the Galaxy Ace of all phones was in need of two updates - the Ace Plus and the Ace 2. They must've thought that double coverage wouldn't hurt.
The Galaxy Ace Plus is a great phone if you want to be introduced to the smartphone game, without being thrown in the deep end. But the Nokia Lumia 710 can put more pressure on them than Samsung are used to in the midrange.