This article is outdated. We have already published a full review.
Samsung Galaxy Alpha camera quality
The Samsung Galaxy Alpha comes with a 12MP camera. Samsung hasn't had a 12MP shooter in its lineup for ages so the Alpha isn't just borrowing the camera of another Galaxy. The image sensor has 16:9 aspect ratio, meaning it shoots widescreen photos natively.
The interface has been lifted directly from the Galaxy S5. The right column holds the essential keys - still and video shutter keys, the Mode button and the gallery shortcut. The left column has the front/back camera toggle, selective focus, HDR and settings shortcut.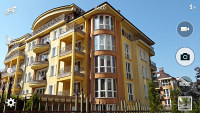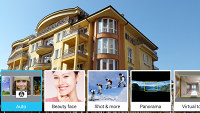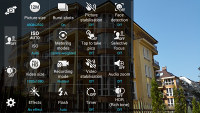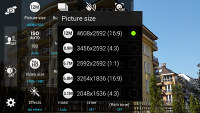 Samsung Galaxy Alpha camera interface
The middle two shortcuts are customizable, the top and bottom ones are not. The Mode button is the other place you can quickly access shooting modes, including Panorama, Shot & more, Virtual tour, Dual Camera and Beauty face.
Shot & more combines Best photo, Best face, Drama shot, Eraser and Panning shot. Dual Camera takes a photo with both front and back cameras simultaneously.
Virtual tour shot is similar to panoramas except you can move forward, turn left or right, move some more. Selective Focus takes two shots and processes them so you can photograph a close-up subject and blur the background or blur the object and keep the background in focus. The third option is everything in focus, here's how those options look.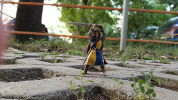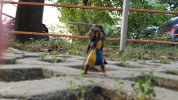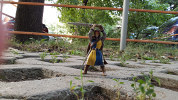 Near focus • far focus • all in focus
You can download new camera modes from the Galaxy App store (like Surround shot, a spherical panorama mode).
Here are some camera samples taken with the Samsung Galaxy Alpha, we'll reserve comments on the image quality for the review.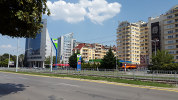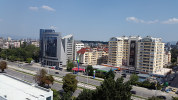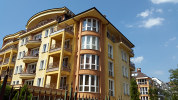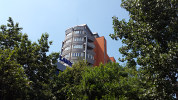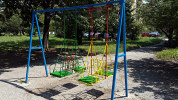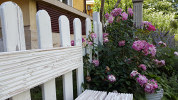 Samsung Galaxy Alpha camera samples
And here are some HDR samples: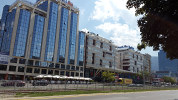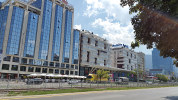 HDR off • HDR on
Video camera
The Samsung Galaxy Alpha joins the elite club of 2160p shooters. It can also capture 1080p video at both 30fps and 60fps and slow motion is available at 720p resolution. Note that the slowest option (8x) drops the framerate of the resulting video to 15fps, use 4x if you want to keep it at 30fps.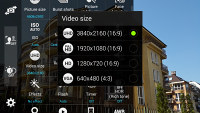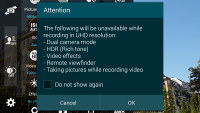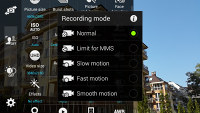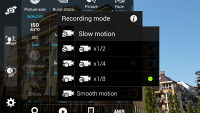 Options for the video camera on the Galaxy Alpha
For 2160p videos the Alpha camera records at 48Mbps bitrate, matching the Galaxy S5. Interestingly, audio recording is done at 256Kbps, double the bitrate the S5 uses and matching the venerable Nokia Lumia 1020.
Total bitrates go down from there - 28Mbps for 1080p@60fps and 17Mbps for 1080p@30fps. The audio bitrate remains unchanged.
An important thing to note is that switching to 2160p video mode puts an upper limit on video length - 4 minutes (instead of the usual 5) - and disables certain features like Dual Camera, HDR, video effects, taking photos during video capture and video effects.