Corning has announced that the Samsung Galaxy Alpha, which was introduced back in August this year, features the recently unveiled Gorilla Glass version 4 (GG4).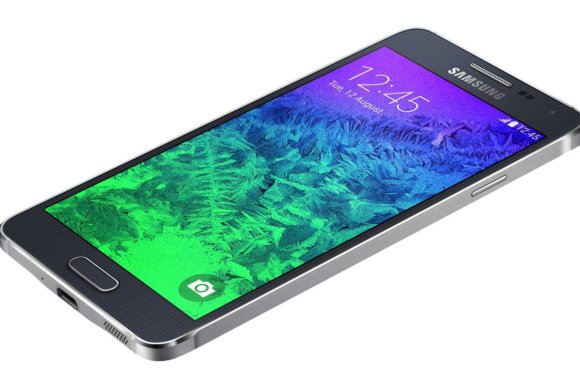 "Corning spends a great deal of time collaborating with Samsung to recommend solutions that will continually improve their device design and performance," said Cliff Hund, general manager and president, Corning East Asia. "Device makers want to go thinner without sacrificing damage resistance. Samsung is not only meeting these requirements, but is on the cutting edge of smartphone design. The Galaxy ALPHA is the culmination of our close collaboration with Samsung."
The company claims that the latest iteration of its most famous product can survive 80 percent of drops from 1m (3.3ft) on a rough surface, and is twice as tough as its competitors. It is 0.4 mm thick, which is almost half compared to the last year's GG3 (0.7 mm).
Samsung says the Galaxy Alpha, which is less than 7 mm thick, is one of the slimmest Galaxy devices ever. Aside from Alpha, the recently announced Samsung Galaxy Note 4 also features GG4.
Source
?
No, you can't replace non-removable batteries. In the way you're talking about, yes, technically it's possible to replace any part of a phone. In phones which have non-removable battery, it's possible to replace the battery the same way as it is...
?
Non removeable is not the same as non replaceable, you can replace non removable batteries
?
Teach me how to change the dns on android, you probably dont even know what it is, we or the majority dont buy phones to root, customise and waste time on it, it a phone. Maybe time is not precious to you.