The Samsung Galaxy Alpha got four new cool looks thanks to a collaborative project between the company and Free Lance and JB Rautureau. Now, you can grab a limited edition Galaxy Alpha with four different looking handmade leather back covers.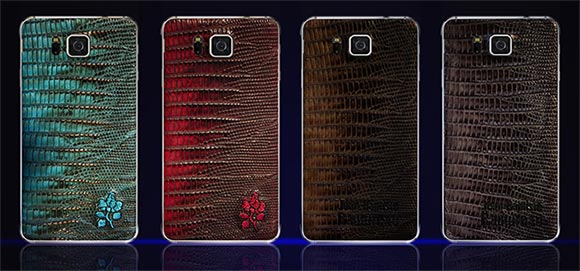 Just 100 of each variety will be made and all will have a unique number and a certificate of authenticity. The units will be sold in France exclusively, but we bet if you try hard enough, you can get one even if you're outside the country.
The limited edition Galaxy Alpha phones with leather backs will sell for €825. This is a good €250 above its current price in Europe.
In terms of specs, nothing is changed. You can check out our review of the phone, but read up quickly, because those 400 Galaxy Alpha with leather backs won't wait for you forever. Lastly, here's a promo video of the campaign showing a bit of the work than went into making the special design.
d
Switched from s5, took a week or so to used to smaller screen, as abovd i disagree with s5 having better camera, it onky has more megalixels but alohas yses thd same type sensor so pics to the human eye are everh bit as good, it is faster than s5 wit...
?
Nice, but 250 euro for cover please... Apple style