Another day, another rumor about the upcoming Samsung Galaxy Alpha. The Korean company's first ever Android smartphone to come with a metallic design is now said to be launching on August 13.
Yesterday's leak claimed that the Alpha would get official on August 4, which is next week. But apparently the announcement has been pushed back to August 13. We've heard about this particular date once before, incidentally. So at this time it's 2-1, rumor-wise, for August 13. We'll see how this match ends.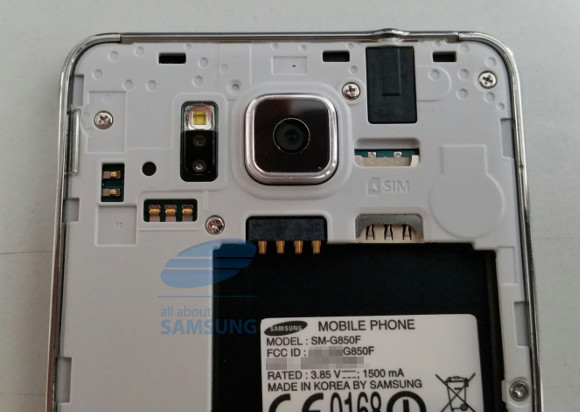 Alongside the new date, today we even have the Galaxy Alpha's specs to speak of. It was already said to sport a Samsung-made Exynos chipset, but now we know which one. It turns out it's the Exynos 5433, which beat Qualcomm's latest Snapdragon 805 in a benchmark just last month. So the Alpha is shaping up to be a beast of a device.
Moving on, it should reportedly have a 12 MP rear camera, as well as a 2 MP front snapper. The screen's resolution is confirmed for the umpteenth time to be 720p. Like previously mentioned, the Galaxy Alpha will come with a nano SIM slot and no microSD expansion (though it will have 32GB of storage built-in for what it's worth).
Interestingly, the source of this information says the final design of the phone hasn't been "fully leaked" yet, though what specifically is meant by this is unclear.
Samsung is probably going to position the Galaxy Alpha as a premium device, which being smaller than the Galaxy S5 can be pitted directly against the upcoming iPhone 6.
D
It would be super-snappy if they don't put touchwiz on top. Still its going to be powerful.
h
I think Samsung have a serious identity crisis. You want to be jack of all trades? Fine. But that won't get you into the same space as Apple, ever.
D
Oh good, it makes sense now, i thought my eyes deceived me (and they kind of did). Didnt know Samsung labeled rated current on their batteries, nominal voltage is common and i seen some manufacturers labeling max charging voltage. And that brings me ...
ADVERTISEMENTS