Just a few days ago we told you about the Samsung Galaxy Alpha being unofficially sold in the US by one online retailer. Back then we had no knowledge of the device heading to any of the US carriers, but today AT&T announced that it would be selling the Alpha.
Furthermore, this seems to be an exclusive type deal (though it's unclear if the Galaxy Alpha will never be offered by other carriers, or if this is a limited time thing).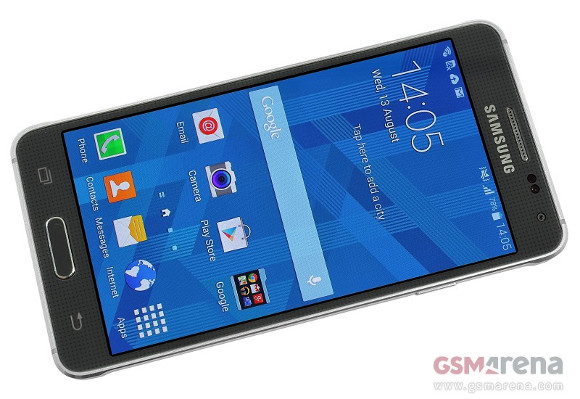 AT&T will have the Samsung Galaxy Alpha available to order online and in stores starting on September 26, which is this Friday. The phone will set you back $199.99 if you get it with a classic two-year contract, or $612.99 without such a long-term commitment.
Alternatively, there's the option of using AT&T's Next installment plans. In this case, you'll pay nothing upfront, then followed by either 20 monthly payments of $30.65 or 24 monthly payments of $25.55. And until the end of this month, if you activate a new line of service with a smartphone using AT&T Next, you'll receive $100 bill credit.
AT&T will sell the Samsung Galaxy Alpha in Charcoal Black, Dazzling White, and Frosted Gold.
d
is samsung so stupid to only launch a phone with such a low battery capasity. please reconsider your product. the ppl would love to use your product if it could last longer with heavy usage. thank you
?
Funny how people WILL buy the Samsung Galaxy SIII "inspired" iPhone 6. Bigger screen, 8MP camera, curved edges, power button on the side, downloadable keyboards. Stop defending Apple everyone copies off everyone else!
D
i came here to say NOBODY IS GOING TO BUY ANOTHER SHAMELESS iPhone rip-off(chamfered edges) from samsung except the uninfromed and the ones with no integrity at all.