One of the most interesting smartphones to come in recent times is now available for pre-order in Europe.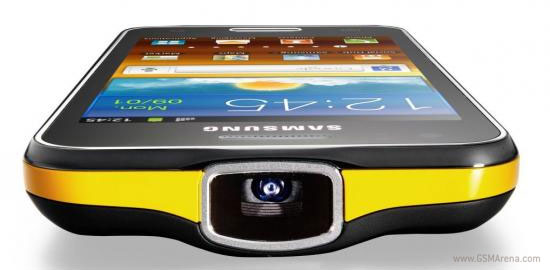 The Samsung Galaxy Beam units can be booked for £430 (€525) a piece without a contract. Currently, there are no details on when the device is going to be available, but if you want to secure your Beam, hit the source link for the pre-order page.
Using the Galaxy R as a base, the Beam is built around a 4.0-inch WVGA LCD screen and rocks a 1GHz Cortex-A9 dual-core processor and 768MB of RAM. The party piece, however, is the built-in projector which can display images as big as a 50" TV at a 2-meter distance.
Feel free to check out our preview for more information about the projector smartphone.
r
we are talking too much about the rest of things, no one is telling when it available. Is samsung just showing what they are doing, not presenting. News said that it will come in april, but now may gone, still no news when it available in reality
m
when did the galaxy beam arrive at asia market?
i
Haha! Brilliant! Exactly as I imagine it. It's almost like this is a protocol now.
ADVERTISEMENTS