While the spotlight is understandably all on the new Galaxy S20 trio and the foldable Galaxy Z Flip the company did make another announcement today. We got to spend some time with Samsung's latest true wireless earphones - the Galaxy Buds+ and we are ready to share some early impressions.
The Buds+ will be part included for free with most Galaxy S20 pre-orders, but you will also be able to purchase them separately for €170/$150.
Tthe Galaxy Buds+ are offering plenty of improvement over its predecessors. The most notable change is the battery life - Samsung is promising almost double the playback time of the original Galaxy Buds with the Buds+ doing 11 hours on a charge.
To achieve this the company has upgraded the batteries inside each bud from 58mAh to 85mAh - quite the boost. The carrying case, on the other hand, offers just 18 mAh more capacity - 270 mAh. Charging speed has been improved too and you can now get 60 minutes of playback time in just 3 minutes of charging.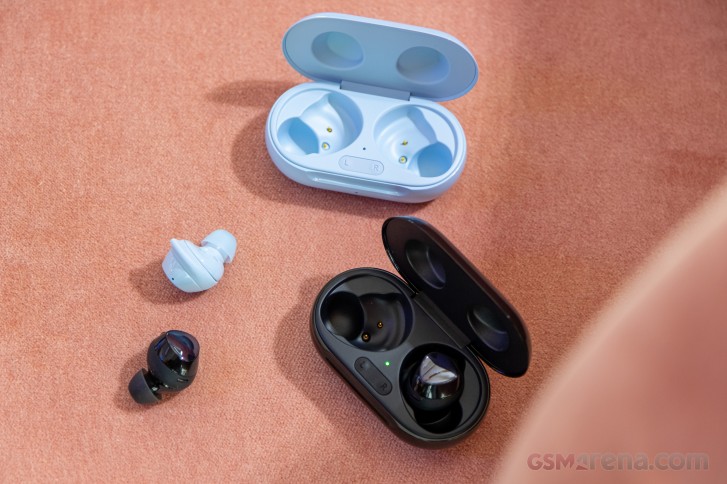 Sound quality is another thing that Samsung has worked on. Now in each bud, you have a woofer and a tweeter in a two-way driver arrangement. We'll need to spend more time with the Buds+ and preferably in an environment quieter than a packed Samsung press event to know how much of a difference that makes, but it's looking positive.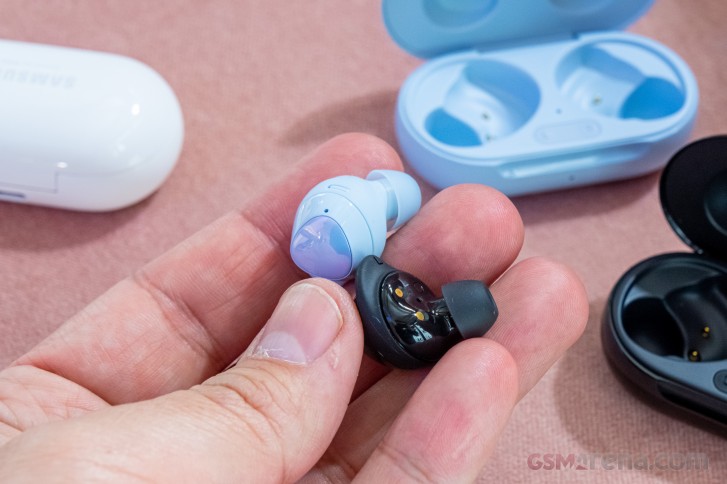 Once more, the buds themselves don't have active noise cancellation when listening to music but they bring an extra microphone for in-call noise canceling. Seeing how that was a major weak point of the Galaxy Buds we'd say this is the most welcome upgrade.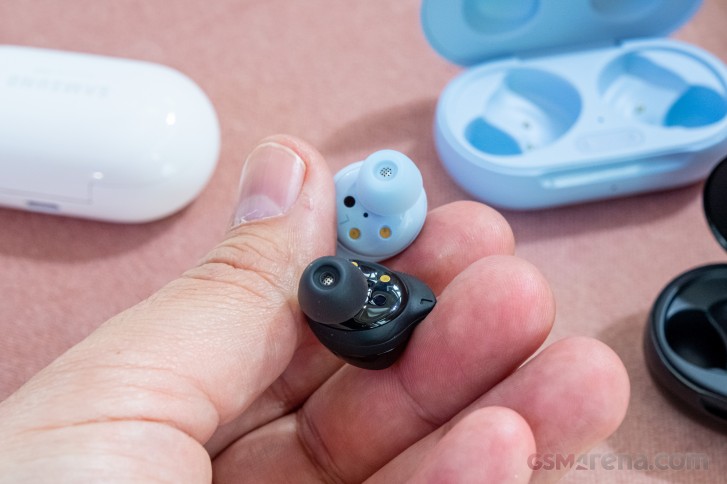 The Ambient sound feature that lets the noise around you pass through to you is also at hand and should also work better thank to that extra mic. It's a neat functionality to have when you want to hear someone talking to you or when you are cycling in a city with busy traffic. The app on the phone lets you adjust how much of the ambient noise you want to hear.
The headphones also offer deeper integration with Spotify and there are a couple of gestures that work exclusively with the Spotify app. Still, you get the main gestures working across the board so you can control all your music apps with the Buds+.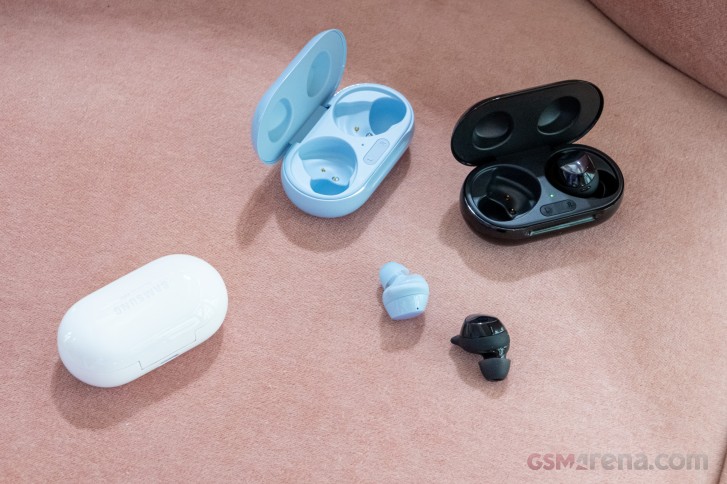 All in all, the Galaxy Buds+ offer a sensible upgrade over its predecessors without asking too much in return. They are launching at €169 in Europe and $150 in the US which is €20/$20 hike over their predecessors but considering the upgrades they bring it might be a reasonable investment. We'll report back once we get them for a full review.
C
I own Airpods, airpods pro, galaxy buds and echo buds, they all sound great except the airpods. I regret the buying Galaxy buds because I bought them two weeks ago and threw away the receipt. They work really well on an IPhone but lack a lot if the f...
?
It's hard to comment when they're not out yet. Airpods may be better but they have improved battery life, call taking and sound quality so it's hard to say airpods are guaranteed to be better. They are Apple so they get automatically over rated by st...
f
I want and waiting simultaneously peering option, like Wireless Sennheiser momentum 2.0. Is it so difficult to do this? It's will be the best upgrade because, when I'm using my mac or laptop, I will peer my phone and mac to my buts simultaneously.
ADVERTISEMENTS