Samsung introduced the Galaxy Buds Pro alongside the Galaxy S21 series, and after spending a considerable amount of time with its latest and greatest TWS earbuds it's time to share our findings.
On paper the Galaxy Buds Pro are among the best earbuds on the market right now building on the class leading Galaxy Buds+ and adding ANC (Active Noise Cancelling).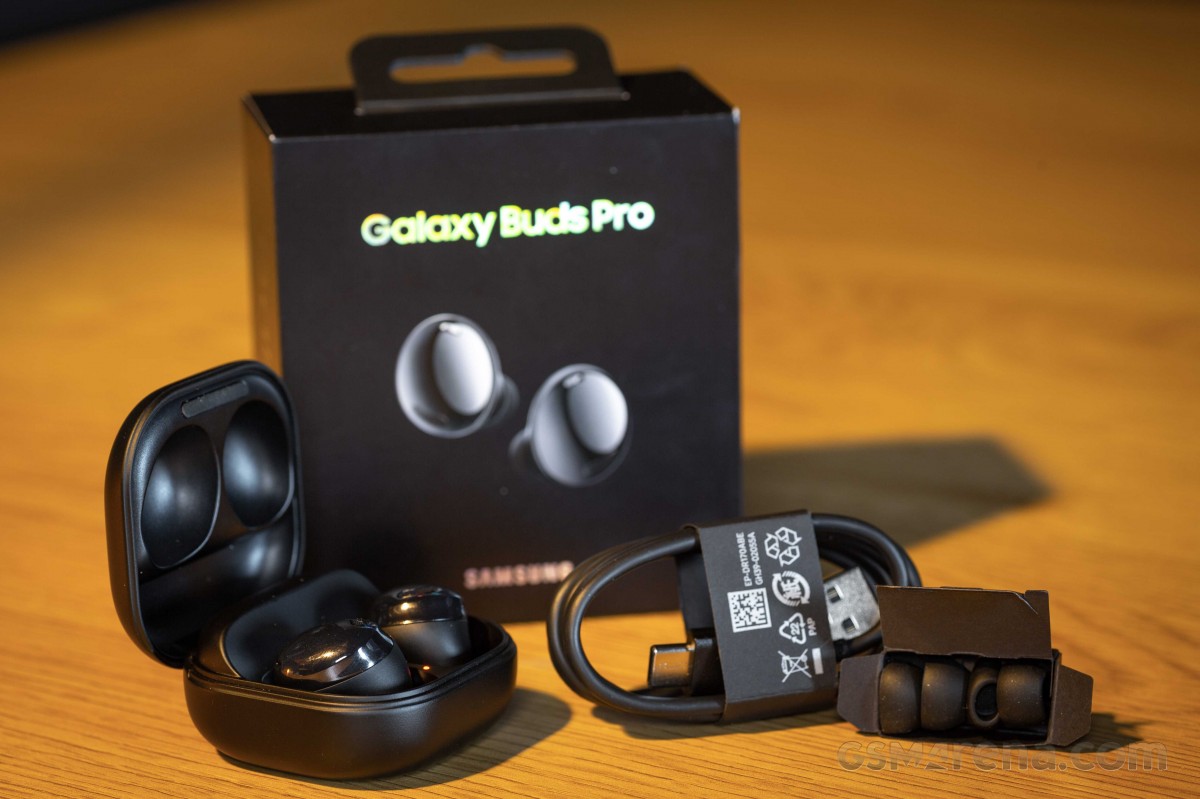 The new Galaxy Buds Pro looks similar to the predecessor Galaxy Buds+, but the case is actually closer to the one from the Galaxy Buds Live - squarish with a hinge on one side. The Buds Pro are sold in three Phantom colors - Silver, Violet, Black - and all of them look spectacular.
There are three sizes of ruber tips in the retail box, but unlike the Buds+ you don't get options for the wingtips. This caused issues with the fit for some members of our team, who found the Buds Pro uncomfortable for prolonged use.
Comfort of TWS earphones varies greatly from user to user and while the three tip sizes cover most ear types the fact that customization is more limited than the outgoing model isn't great.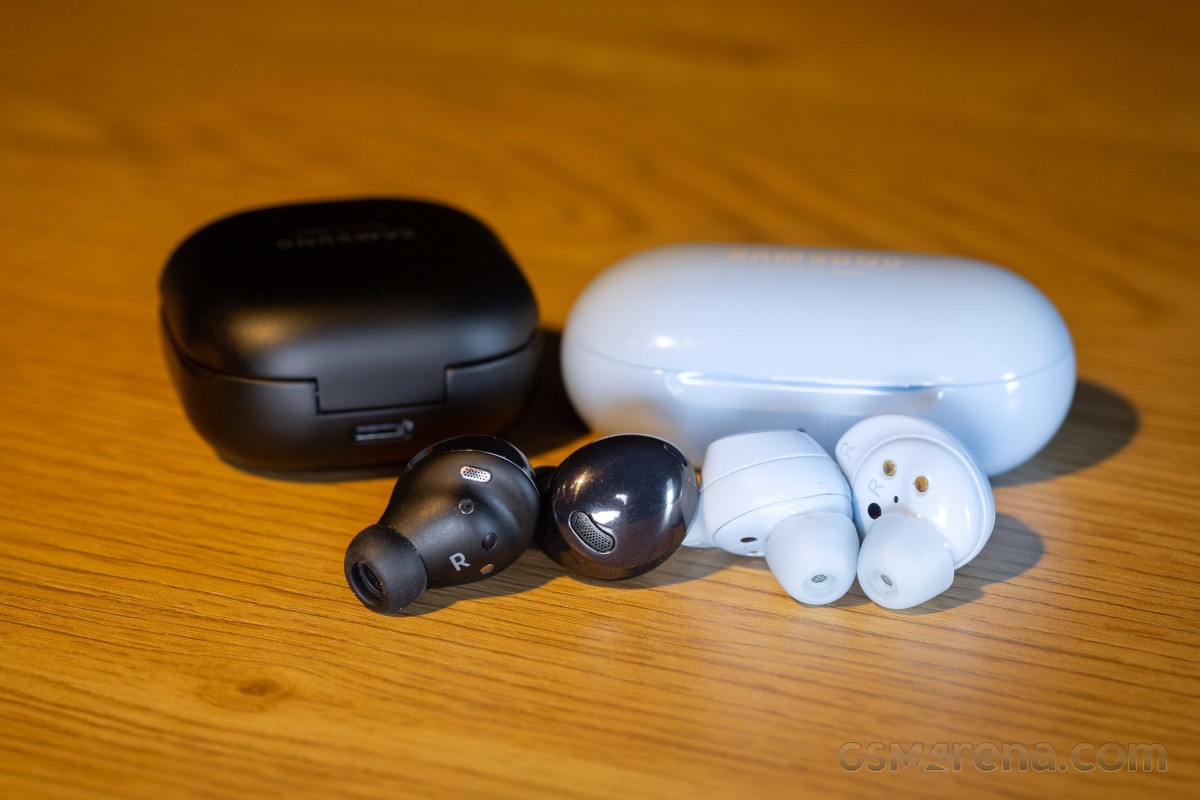 Once you manage to nestle the buds into your ears the magic ensues. The Noise Controls menu includes two Active Noise Cancelling levels, low and high, and four Ambient Sound choices.
The Active Noise Cancelling is truly a godsend, and both options have a practical use - High is for heavy noise-polluted areas like streets or supermarkets with obnoxious music. At the same time, Low is a more mellow setting that isolates heavy bass. Keep in mind that the Buds Pro offer excellent passive isolation so even without ANC, sound from outside was largely blocked.
Switching between ANC and Ambient Sound is done with a simple touch and hold, provided it is set up in the Wear app. Volume control is also done through Touch gestures.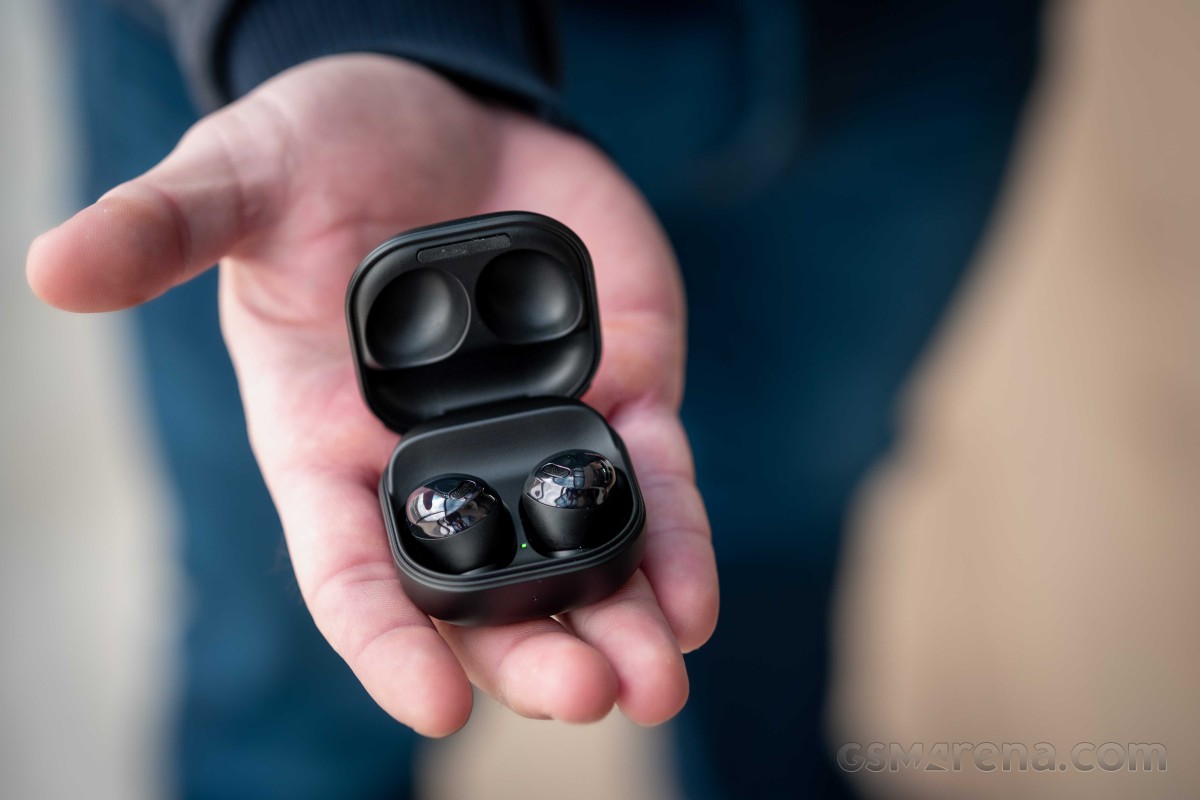 The Galaxy Buds are massively loud - we certainly do not recommend listening to music at 100% for a prolonged time. They are the loudest Buds we've ever tested, but more importantly they are hands down the best-sounding earbuds Samsung has ever made. The case is branded with "Sound by AKG," reminding that the company has plenty of audio expertise to leverage.
The manufacturer accomplished the excellent sonic experience with 2-way speakers with an 11mm woofer for full bass and a 6.5mm tweeter with low distortion - music sounds as crisp as it comes while podcasts are so detailed, we could hear details like crunching paper in the background.
Samsung also provided vents on top of each bud that helps them sound less echoy.
The Galaxy Buds Pro also come with three microphones - a dual array on the inside to recognize where the voice comes from and an outward microphone to clear the surrounding sound.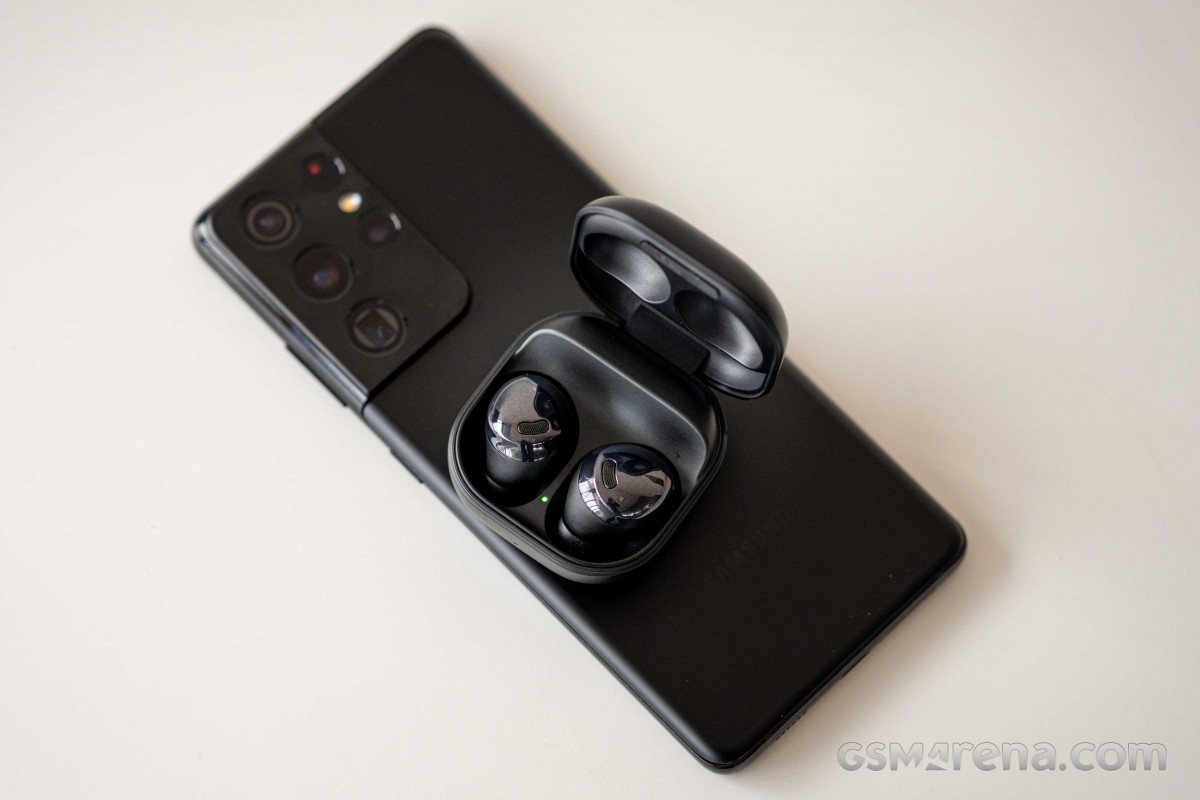 The Galaxy Buds Pro can be connected like any other Bluetooth earbuds. Still, they will work properly after the Galaxy Wearable application is installed and the proprietary driver (both are available on Google Play and the App Store).
Samsung phones with One UI and Android 11 can connect two pairs of Galaxy Buds simultaneously, allowing two people to listen to the same music together. And they don't have to be the Buds Pro - any two Buds pairs will do the job. There's practically no lag, and one user can even use buds from different pairs to see the difference between the Pro and non-Pro.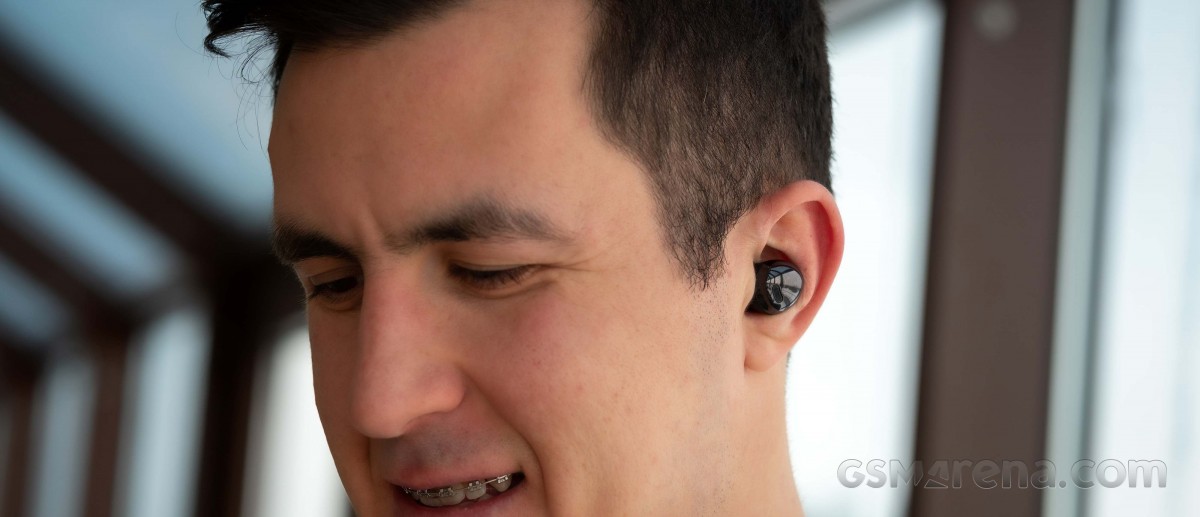 The Samsung Galaxy Buds Pro case comes with a 472mAh battery capacity, while each bud holds 61mAh charge. In total, that would make 28 hours of playtime with ANC off and 20 hours with ANC on. That's excellent battery life and with the case supporting both Qi wireless and USB-C charging you are never short of top-up options.
5 minutes on a standard 5A pad gives about one hour of music playback, while a full charge from 0 to 100% takes about 60 minutes. Samsung claims the buds can play music for 8 hours without the ANC and about 5 hours with the feature turned on, but we couldn't quite match those numbers in our testing. We tested the Galaxy Buds Pro with a Galaxy S20 , and they went for just over 6 hours with ANC off and about 4 hours with ANC on.
Once again, we doubt anybody will be comfortable having the Buds Pro in their ears for such a long time, while a quick break every hour or so would make the battery life practically a non-issue.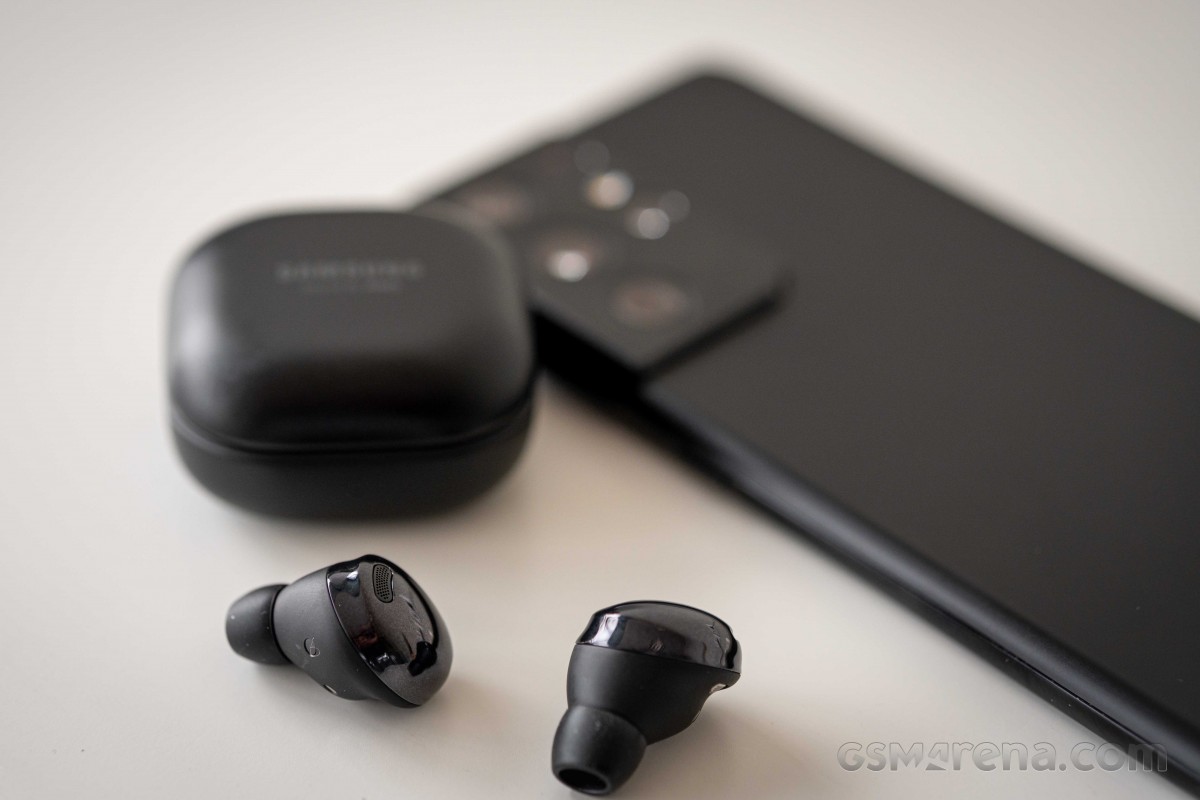 Samsung sells the Galaxy Buds Pro for €229/$199, which is €50/$50 more than the Buds+ price tag last year. However, we think the extra money is worth it since the Buds are an overall great package - a long battery life with easy charging options, marvelous immersive sound, and trendy looks.
D
If you can't connect to the wear app they are fake. I had first hand experience with fakes. Hard to spot at first, so be careful people
A
Yea loude then download volume booster app and crank it up to 15% without any clipping first device that can hardly any boost past 3% without frying like I didn't buds + .... My rear view mirror is not bouncing withi the bass I not liking i...
ADVERTISEMENTS