Samsung's next truly-wireless earbuds are the worst-kept secret in tech. Bound to become official alongside the Samsung Galaxy S20 family in February, the Galaxy Buds+ will retain the design and case of their predecessor but will likely come with aptX support and active noise cancellation.
The list is now expanded with a new Sky Blue color. Seen below is a render of the as-of-yet unofficial Galaxy Buds+ in Black, White and Sky Blue (the replacement for the Galaxy Buds' Yellow perhaps).
The render seemingly confirms that the new Galaxy Buds+ will retain the design and case of the current Galaxy Buds.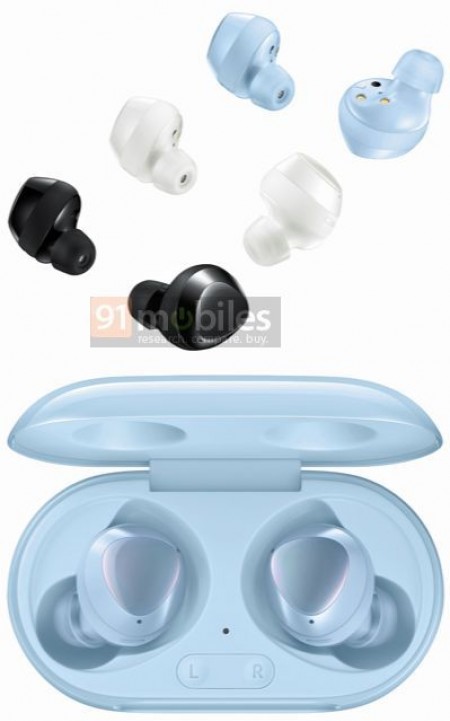 Again, the Galaxy Buds+ are coming alongside the Galaxy S20, so if you were thinking about buying the Galaxy Buds, you should probably hold off for another two months.
N
I think imma keep my Galaxy Buds because the new Galaxy Buds+ didnt change much and it doesnt have the best feature which is the active noise cancelling.
D
So no Silver (Aura Glow) option? That would be a shame.
b
Not buying any of these, until Apple has an app for Android and Samsung has an app for iOS to support more features rather than using it just as a stupid bluetooth earbuds... Better with Bose , Supports both iOS & Android and has better soun...
ADVERTISEMENT