Shoot 'em up
Galaxy Camera vs. 808 PureView: Shoot 'em up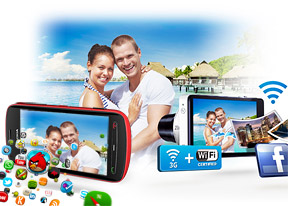 Final words
When we started this article we thought that the Samsung Galaxy Camera and the Nokia 808 PureView might have a lot in common - a great camera package with a smartphone OS to extend their functionality. It turns out that they are pretty different and will get different people interested.
The Galaxy Camera is great for the social networking photographers. With built-in 3G or LTE you can upload photos straight to Instagram or Facebook or Twitter or Google+ or anything really - we can't think of a popular web service that lacks Android support. Then there are things like instant upload, image editors, IM clients and everything else in the Google Play Store.
When it comes to actual camera features, the Galaxy Camera offers impressively long zoom, manual controls, as well as 60fps and 120fps slow-motion videos that are nothing short of impressive and unmatched by phones (too bad YouTube doesn't support them). It also has the best screen in the camera world - by far.
It's not all good though - the Camera is bigger than most micro four thirds and costs as much. Most disappointingly, it is miles behind them in terms of actual quality.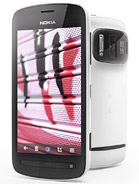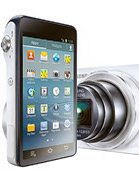 Nokia 808 PureView • Samsung Galaxy Camera GC100
The Nokia 808 PureView, however, comes very close - readers of our blind test favored the cameraphone over an Olympus PEN E-PL2. The 808 can easily be a backup camera for keen photographers. And it fits into the smartphone category even if it has to hunch a little.
What it lacks is apps - there's no official Dropbox support, no Instagram, few custom camera UIs and image editors. Still, with working telephony on penta-band 3G and free offline SatNav, the 808 PureView can be a great companion for tourists with an interest in photography. And the not-so-rich Symbian app ecosystem manages to conjure up things like Skype, WhatsApp and Viber to save you the roaming charges.
The revolutionary Nokia 808 PureView was the last hurrah for Symbian and, while we hope its amazing sensor will make it to new Nokias, the 808 itself has almost reached the end of the line.
There's no secret we keep one in the office - as something that stands for the gold standard in mobile phone imaging. Will we keep the Galaxy Camera? Well... maybe... if Samsung are kind enough. Ha-ha, nice one. No, in actual fact, we won't. But we can see connected cameras hitting it big. And this particular one is quite likeable, though maybe something with less zoom and a bigger sensor would've made more sense. And perhaps the size of a Canon PowerShot S110.
Anyway, the Nokia 808 PureView is the smartphone equivalent of a decades-old world record. A combination of genius, inspiration and hard work - and perhaps a bit of good luck - that's just impossible to match even if all the ingredients are there. We don't think anyone was surprised at the Nokia 808 PureView getting the better of another digicam. But we won't be surprised either if connected cameras do to cameraphones what Android did to Symbian.