Camera not up to scratch
The Samsung Galaxy Core comes with a 5MP camera that shoots stills at up to 2560 x 1920. It has an LED flash to assist it in low light scenes.
The interface is virtually the same as on the Galaxy S III. On the right there's the still camera / camcorder switch, a virtual shutter key and the gallery shortcut (which is a thumbnail of the last photo taken).
On the left, you get several controls and the good news is that you can pick any four shortcuts to put there - its let you easily have all frequently used features just a tap away.
The fifth shortcut always points to Settings. You can also move the icons around to your liking.
The Galaxy Core has an extensive set of features: touch focus, smile shot, continuous shot, panorama and can snap photos during video recording (but at only VGA resolution, basically a frame from the video). What's missing is HDR.
The Samsung Galaxy Core produces noisy images even in good lighting conditions. There's noise in the shadows and in solid color areas like the sky, windows, etc. Images have decent sharpness and contrast is decent, but dynamic range doesn't seem all that inspiring.
However the Galaxy Core got the white balance right and produced overall nice colors. The camera is snappy to focus as well.







Samsung Galaxy Core camera samples
Macro performance was good but the Galaxy Core has a limited focus range. It wouldn't focus from under 10 cm. Here go the samples below.




Samsung Galaxy Core macro samples
The Samsung Galaxy Core isn't among the best shooters we've seen in the 5 MP league. It's not too bad and will do in most cases when you just need to snap something quickly but will not produce a shot you'd like to hang up on your wall (or at least use as a wallpaper on your PC). Still considering the low price tag this kind of performance can be considered adequate.
Photo quality comparison
The Samsung Galaxy Core has plenty of 5MP shooters to measure up to in our Photo compare tool. The tools page gives you info on what to look out for.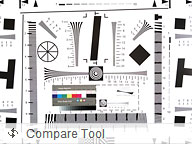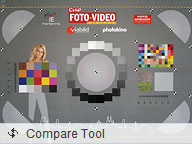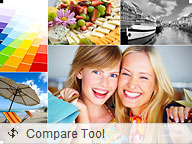 Samsung Galaxy Core in our Photo compare tool
D1 video recording disappoints
The camcorder interface of the Galaxy Core is nearly identical to the still camera's - you get the same customizable panel on the left with five shortcuts.
Rather disappointingly, Samsung Galaxy Core records video up to D1 (720x480 pixel) resolution. We've become accustomed to seeing at least 720p HD video recording from recent smartphones, so you'll excuse us if we are less than impressed with this kind of showing.
Given their limited resolution, the video quality isn't too bad, but there's only so much detail you can put in a 720 x 480 pixel video. The framerate is smooth and the colors are nice, but better not watch the resulting videos on anything but the Galaxy Core's own 4.3" screen.
Videos are recorded with 30 frames per second with a bitrate of around 3000 Kbps with sound recorded in mono at a 112 Kbps bitrate and 48 kHz sampling rate.
Here goes a sample uploaded to YouTube.
And here's an untouched sample (480p@30fps, 13s) taken straight off the device itself.