The Galaxy series has been a huge hit for Samsung - the Koreans recently announced that the line of Android smartphones has surpassed 50 million sales globally. What's even more impressive, the bulk of that is from the flagship devices.
The first one, the Samsung Galaxy S scored over 24 million sales in two years. Its successor, the Galaxy S II sold much faster - it reached 28 million sales in just 13 months, which made it the fastest selling device for Samsung. That's 8 million more unit sales since late February this year.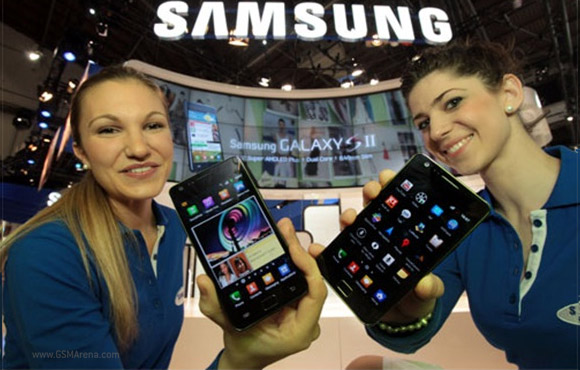 The half-smartphone, half-tablet Samsung Galaxy Note did very well for itself too - since it went on sale in October last year, 7 million Notes have been sold. That number was 5 million in late March.
Other Galaxy droids didn't make the statistics, which is a shame - we're really curious about how well entry-level phones like the Galaxy Ace and Galaxy Y sold. Also, we'll keep an eye on the Galaxy S III sales - it got 9 million pre-orders so we assume it's going to break quite a few of the company's records itself.
?
Yes, because Huawei makes such feature packed phones for the states (not). Samsung phones have far more than any of the available Huawei phones, so I disagree on them being the same. Apple is a US based company yet they still sell their phones for mo...
w
The truth is Samsung and Huawei is no different. The only main difference is that Samsung is famous and Huawei is not. Samsung really sells obviously over-priced phones.
Y
To continue from my previous rant few pages back, I came back with something more funny :) plus.google.com/u/0/113645488052184264590/posts/11k2jz6aiho
ADVERTISEMENTS