The Samsung Galaxy F is in the news so much these days that you surely know about it already. It's reportedly going to be the oft-rumored 'premium' version of the Galaxy S5, coming with even better specs and a metallic finish.
This time around, we get to see the Galaxy F all dressed up in a color that will apparently be called "perfect gold".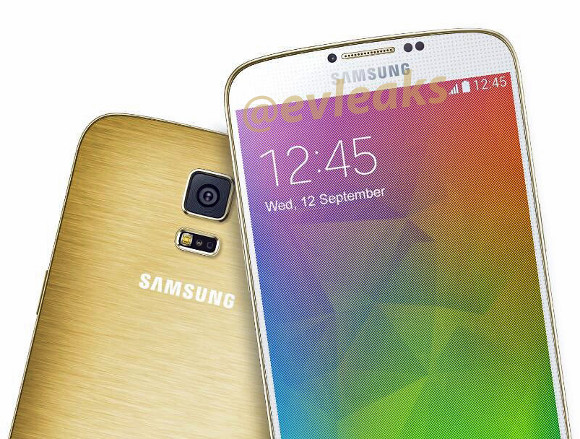 Perfect or not, it is gold-looking, and the brushed metal back is present in this case too, just like it was for the previously leaked silver variation. Whether or not this is actual metal we're seeing is another matter entirely, since LG's gotten us used to 'metal-like' plastic with its G3.
Then again, if the Galaxy F line is really going to be positioned above the Galaxy S in Samsung's portfolio, people are probably going to expect actual metal.
The Galaxy F has been rumored to sport a QHD (2560x1440 pixels) AMOLED touchscreen, and it may be powered by a Qualcomm Snapdragon 805 chipset. All the sensors from the Galaxy S5 should be in there, including the fingerprint scanner on the front and the heart rate monitor on the back.
The render above has the date set to September 12, which is a Friday this year (and not a Wednesday as pictured). This mistake could mean that the image is a fake, do keep that in mind.
s
yes some people do look at the weight, but as an influence to the final buying decision. Someone whos always on the go, would like to feel something lightweight in their hand, helping with speed and efficiency/ease of use. The m8 however, isnt overly...
?
reduce weight??? come on, even with metal, it is not that heavy. Do you actually look at the weight of the phone to decide on your buying decision?
S
Plastics are not really bad. Depends on the type of plastic being used. Polycarbonates are not really that bad. Kevlar is another that has been used by Motorola before. In what way is leather (used in Vertu and other premium phones) better than plast...
ADVERTISEMENTS