Samsung Galaxy Fit and Fit-e appear for pre-booking in Portugal, reveal full spec sheet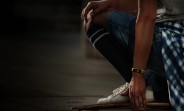 Samsung's Galaxy Fit trackers are aimed at users who don't need the full smartwatch experience but still want the basic convenience of tracking their workouts and heart rate. Last week we saw the Galaxy Fit-e on Samsung Albania's site and today we get more details as well as pricing on both the Gear Fit and Gear Fit-e.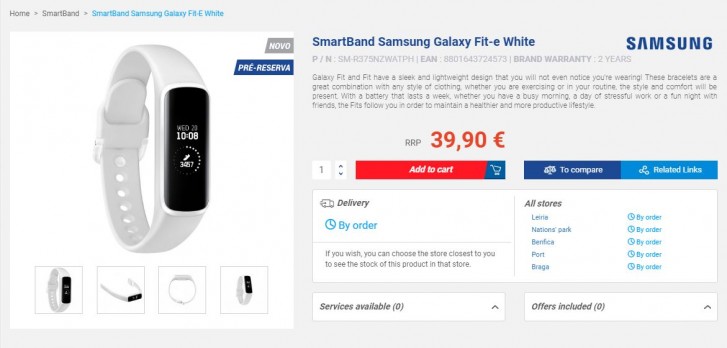 The Gear Fit-e will come with a 0.74-inch monochrome PMOLED display. It will run on the Cortex M0 processor with just 128KB of RAM and 4MB of storage. The fitness tracker only supports incoming notifications without the option to respond. The Gear Fit-e features automatic motion detection, sleep analysis and heart rate tracking.
The battery cell is 70 mAh and Samsung claims that's enough for 10 days of use on a single charge. The band weighs just 15 grams and features MIL-STD-810G durability and Bluetooth 5.0 support.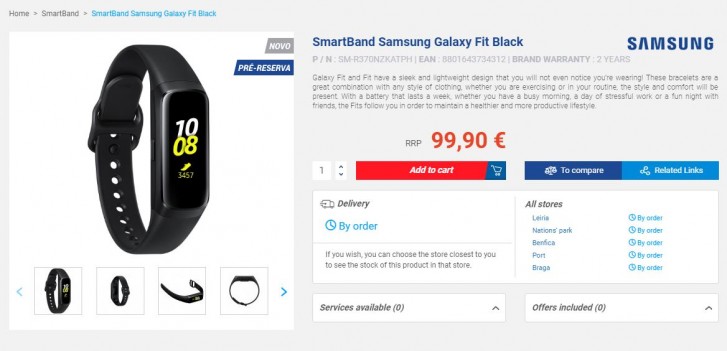 The more expensive Gear Fit will feature a 0.95-inch full color AMOLED screen. It will pack the Cortex M33F SoC alongside 2MB RAM and 32MB of storage. It will feature notification interactions, automatic motion detection as well as sleep, stress, and heart-rate tracking thanks to its accelerometer, gyroscope and heart rate sensors.
The battery will come in at 120 mAh, which will last up to 7 days of autonomous use and will charge wirelessly. The tracker weighs 23 grams and features the same MIL-STD-810G ruggedness and Bluetooth 5.0 support as the cheaper Fit-e.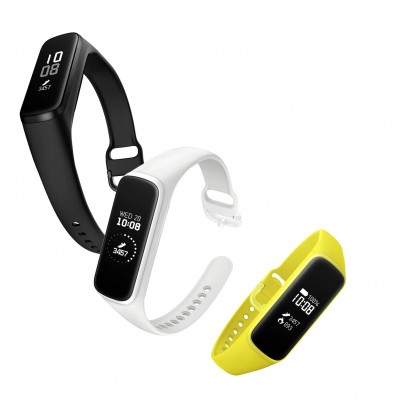 Both trackers will run on Samsung's new Realtime OS. Pricing for the Gear Fit-e starts at €40/$45 while the regular Gear Fit will set buyers back €100/$110. The Gear Fit-e will come in White, Black, and Yellow while the Gear Fit will stick to Black and Silver. The two fitness trackers are expected to arrive in more markets soon.
A hat tip to our tipster!
Source (in Portuguese)
?
Samsung's official specs say that both the Fit and Fit e are actually running FreeRTOS.
m
This or the outgoing Samsung Gear Fit 2 Pro or the new Samsung Galaxy Watch Active? OK, just this or the Fit 2 Pro?