Introduction
Mystery, promises, waves upon waves of hype, a couple of releases, revisions, disappointment and success, the Samsung Galaxy Fold is a story which pretty much reads like a novel at this point. And after all that, this unique roller coaster ride is still going on full steam. Only now, Samsung is letting people ride. For an arm and a leg, as the saying goes, but even so, if you are persistent and affluent enough, you can get your very own to have and use.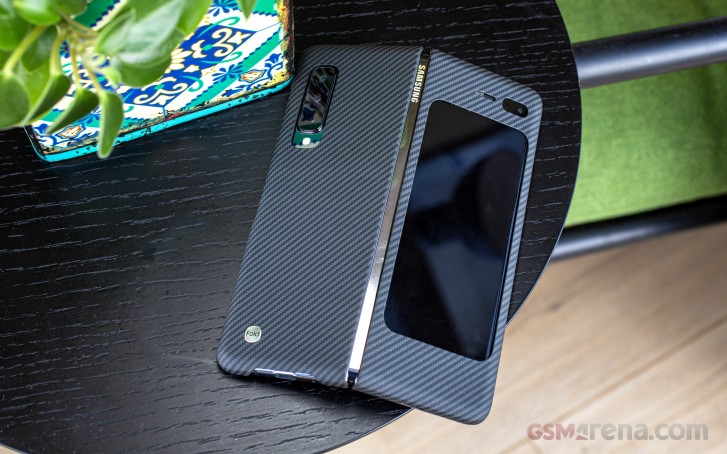 But just because you can, should you board the still very-much experimental foldable panel train and Samsung's initial prototype in particular? To find out, we acquired a shiny new Galaxy Fold and geared it up for actual, real-world use as the daily driver for one of the reviewers here at GSMArena - Victor!
A long time Galaxy Note fan, Victor is very passionate about hardware and has always had a "more is better" mentality towards features. After he was disappointed by the Galaxy Note10 lineup where modern design trends take precedence over the Swiss-army-knife load of features the Note was known for, he was sticking to his trusty Galaxy Note 9 when he was tasked with this review making him jump ship at least for a while.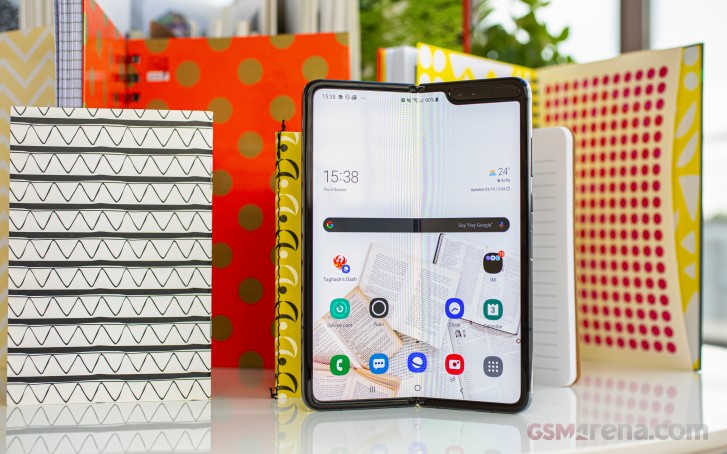 This long-term review will thus be his account of what it is to live with the Galaxy Fold daily. As such, it will be a bit more different and personal, for lack of a better term, than our usual in-depth review process. Which, by the way, the Fold has already gone through, in case you want to give that a read. All the points made in our first review still stand true, but they don't necessarily offer the full picture. If you are interested in the user experience after the excitement and buzz is gone, do read on.
Since this whole endeavor will take some time, we came up with a new way to keep you in the loop of how it's going. While the prolonged real-life testing is still going on, Victor will share his impressions as they come to him in a diary fashion on the following page. So do check back once in a while and make sure you don't miss the final piece once it's live in this very same review article.
You can always ask your questions in the comments while the review is still undergoing and Victor will do his best to reply to as many as possible.
With that, we pass the floor to Victor - flip over to the next page for his first impressions of using the Galaxy Fold.
G
A honest review seriously 😂 this review is more like a whining review like at times when I was reading (From My Galaxy Fold) I was like dude just use the phone righteously and without fear. Smh this is coming from a father of 3 girls a sa...
X
First generation device. Remember Note 1? Remember the first curved screen phone Note Edge? Fold's issues will be all sorted at generation three or four. Or five.