Samsung made the Galaxy Fold official last month and while the company did reveal the key specifications of its foldable smartphone, there were plenty of questions left unanswered. Well, thanks to a person in possession of the Galaxy Fold, we can now add some pieces to the puzzle.
One of the major concerns about the Galaxy Fold has been the display crease, which appears when the phone is unfolded. The owner tells us that the crease is indeed noticeable but isn't that bad. In fact, it's difficult to notice when the screen is on with the brightness set to more than 70%.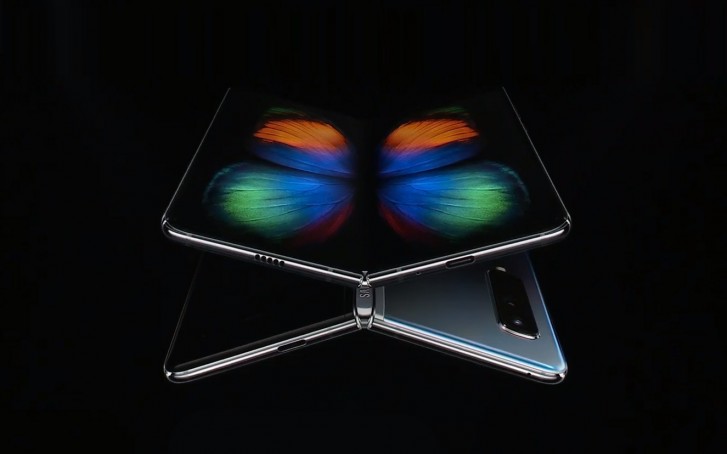 The Galaxy Fold's hinge is sturdy enough so you can't accidentally bend the phone the wrong way and break it. Also, do note that you can't use it as a tiny laptop by keeping it open at the right angle because doing so turns off the screen.
The Galaxy Fold is powered by Snapdragon 855 SoC and its overall performance is comparable to that of the Galaxy S10+. The smartphone runs One UI 1.2 and its 4,380 mAh battery offers great backup.
The Galaxy Fold is the first phone to come with UFS 3.0 storage, and the owner says the smartphone scored better than the Galaxy S10+ in AndroBench's sequential read/write tests but scored slightly lower in random read/write tests.
Games ran fine on the Galaxy Fold but the delay experienced while switching apps between the displays hasn't been addressed yet. We hope this issue will be fixed by the time the phone goes on sale.
You can head over to the link below to see the full Q&A.
D
Wrinkles, creases, mini pot-holes? These are obvious flaws evident on a unfinished yet hyped up product...hence why Huawei's MateX is years ahead from the future... Back in the day 1st gen products were usually made to last, now it's the to...
?
Samsung devices (top end ones) suffer badly to image burn as it is with normal brightness. How are these going to stand up using 70%+ ???
ADVERTISEMENTS