GrandisSIMo
Samsung Galaxy Grand I9082 review: GrandisSIMo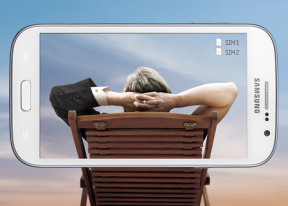 Great 8MP camera
The Samsung Galaxy Grand comes with the same 8MP camera as the recently-released Galaxy S II Plus and is able to capture photos at a maximum resolution of 3264 x 2448 pixels. It has a single LED flash.
The interface is virtually the same as on the Galaxy S III. On the right there's the still camera / camcorder switch, a virtual shutter key and the gallery shortcut (which is a thumbnail of the last photo taken).
On the left, you get several controls and the good news is that you can pick any four shortcuts to put there - you can have all frequently used features just a tap away.
The fifth shortcut always points to Settings. You can also move the icons around the way you like them to be.
The Grand has an extensive set of features: touch focus, smile shot, continuous shot, panorama and can snap photos during video recording (but at only 720p resolution, basically a frame from the video). What's missing is HDR.
The actual images are not bad, but lack in dynamic range. We've taken a few side-by-side shots with the Galaxy S III, where the flagship manages to develop the shadows slightly better. Dynamic range aside, the camera quality is nearly identical, providing good color rendering and great detail.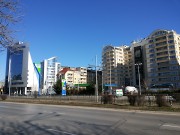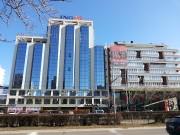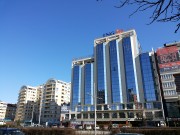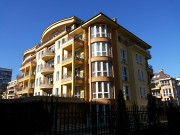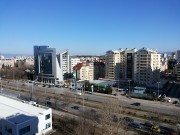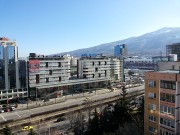 Samsung Galaxy Grand camera samples
Photo quality comparison
The Samsung Galaxy Grand has plenty of 8MP shooters to compete with in our Photo compare tool. The tool's page provides tips about what to look out for.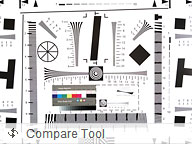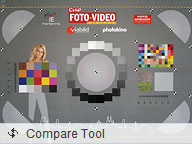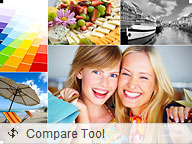 Samsung Galaxy Grand in our Photo compare tool
1080p video recording is one of the best around
The camcorder interface of the Galaxy Grand is almost the same as the still camera's - you get the same customizable panel on the left with five shortcuts.
Just like on the S II Plus, the image quality is very pleasant, with almost no noise or compression artifacts. There are some jaggies on diagonal lines and, while the colors are a bit overblown, the videos are smooth and better than most other 1080p-capable midrangers we've seen.
1080p videos are shot @ 30fps and are stored in MP4 files with an overall bitrate of 17Mbps and mono sound at 128Kbps / 48kHz. Unlike the camera on the S II Plus, the Grand's camera is able to use the entire sensor during 1080p recording, which means there is no zoom applied when recording in FullHD - manual zooming is enabled.
Here the untouched 1080p (0:16s, 33.3MB) video sample taken directly from the Galaxy Grand.
Video quality comparison
The Samsung Galaxy Grand enters the video quality comparison tool as an HD-capable contender.