Samsung has announced that they will be releasing an update for the popular Galaxy S II smartphone that will increase the size of the on-screen application icons by 30 percent.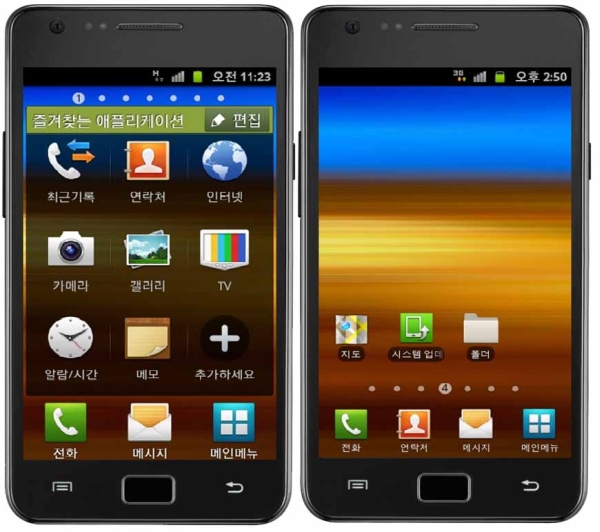 UI after update on the left. Current UI on the right.
This means that after the update the homescreen will show just three icons at the bottom and even the application menu grid will be reduced to a 3x3 grid.
While we don't know the exact reason for this, it's not hard to imagine what it could be. Currently, Apple is in a legal battle with Samsung for copying the trade dress of the iPhone. After applying this update, the Galaxy S II UI will share very few similarities with the iPhone's UI, making Apple's complaint almost a non-issue.
Another change that this update will bring is a System Update widget. It will inform you of the current version of the software and if there are any new updates available.
The update should be available to Galaxy S II owners soon. Hopefully, the icon size change will be optional, as it seems like a waste of good display space that some users might like to keep.
E
This is awesome, my father has low vision and I think this is a solution for me to buy him sumsung
?
This is an absolutely senseless move by Samsung. Increasing the icon size not only limits the no of icons on a screen bt also spoils the looks (jus like small text looks way better than large text that crams up ur screen). If a diff look frm apple ...
D
hmm... my GS2 got 2.3.5 update several weeks ago.
ADVERTISEMENTS