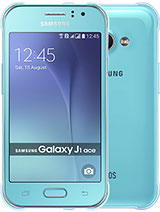 ?
This phone costs 150$. Hell nawwww. It still uses KitKat, shit processor, low amount of ram, crap display and doesn't have enough memory. Get lenovo k3 note or xiaomi redmi note 2 for this price. It's a ripoff.
D
Painfully slow and expensive for its specs.
I don't recommend it for its price.
Total of 883 user reviews and opinions for Samsung Galaxy J1 Ace.