Samsung has unveiled the Galaxy K zoom cameraphone a week ago. It's a successor of the Galaxy S4 zoom from last year and couples the Galaxy S5 design with a 20.7MP camera with 10x optical zoom.
Samsung has already detailed the official pricing and availability - the Galaxy K zoom should hit the shelves across Europe in mid-May for €499. As it turns out the retail price for Germany will be higher, though.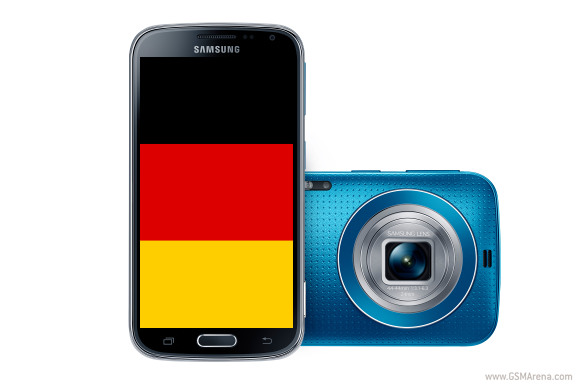 Samsung has just issued a press release for Germany, where it says the official price for the Galaxy K zoom is €519. The availability stays the same - mid-May.
This is quite interesting. Germany is the only EU country (so far), where the Sony Xperia Z2 costs less - €679 instead of €699. So there seems to be no obvious reason why this particular market will get the Galaxy K zoom at a higher price.
?
It's been almost a year since it actually came out. And knowing the next is coming soon, it's not much different what other phones drop after almost a year of being available.
?
if i pay €400 for a laptop and €119 for camera , i still get more than those Sh**s would be get. See how that works?
?
The new 60x ultra-zoom cameras (nikon P600, panasonic, samsung and Kodak) cost as much as this but you can't put them in your pocket. I think this cameraphone is expensive. The S4 zoom costed me 400 euros and now is being sold at less than...
ADVERTISEMENTS