Samsung has slashed the prices of the Galaxy M21 and Galaxy A50s in India.
The Galaxy M21 was launched in India in March with two memory versions - 4GB/64GB priced at INR12,999 ($170/€155) and 6GB/128GB priced at INR14,999 ($200/€180).
However, after the Goods & Services Tax (GST) hike last month, the prices of the smartphones in India went up, taking the price of Galaxy M21's 4GB/64GB variant to INR14,222 ($190/€170) and 6GB/128GB model to INR16,499 ($220/€200). But with the price cut, the 4GB RAM model is now down to INR13,199 ($175/€160) and the 6GB RAM version costs INR15,499 ($205/€185).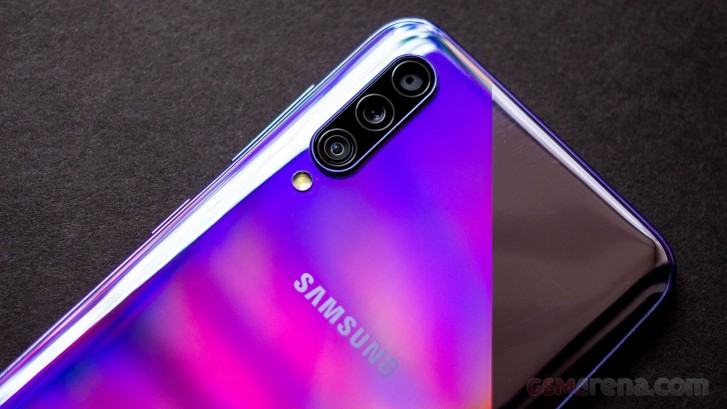 Galaxy A50s
The Galaxy A50s, on the other hand, was launched in India last September. The base model of the A50s with 4GB RAM and 128GB storage was priced at INR22,999 ($305/€275) and the 6GB/128GB variant was priced at INR24,999 ($330/€300).
The A50s received multiple price cuts in India and after the GST hike, the prices of 4GB/128GB and 6GB/128GB variants went up to INR21,070 ($280/€250) and INR26,900 ($355/€320), respectively. But with the latest price cut, the 4GB RAM variant costs INR18,599 ($245/€220) and the 6GB RAM model is now down to INR20,561 ($270/€245).
The Galaxy M21 and Galaxy A50s are listed on Samsung's official India site with their new prices, but they are yet to reflect on Flipkart and Amazon.in.
Besides, you cannot purchase either of these smartphones right now from Flipkart or Amazon.in since the Indian government currently only allows sales and deliveries of essential goods in the country as a part of the lockdown to curb COVID-19 spread.
However, you'll likely be able to buy the Galaxy M21 and Galaxy A50s in India starting May 4 since the Indian government has allowed e-commerce companies to deliver non-essential items from Monday in areas marked as orange or green zones in the country.
ADVERTISEMENTS