Just a few weeks ago, a report came out claiming that Samsung has dropped all plans of releasing the Galaxy M41 and M51 is supposed to take its place. However, this info seems to be in discrepancy to the 3C certification that the phone cleared on June 28.

According to the 3C listing, the phone has is very much alive and kicking and more importantly, reveals a juicy detail about the battery. And by juicy, we mean juicy - 6,800 mAh unit is supposed to power up the device. A battery with such charge is comparable to the batteries in some big tablets. There's also a photo of it on the Safety Korea website.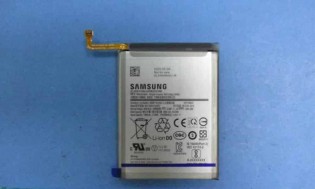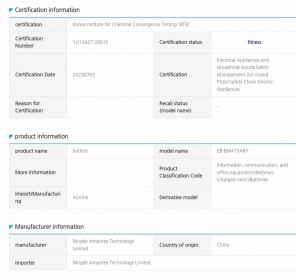 A shot of the actual battery and part of the listing
These small bits may be enough to make us think that Samsung has found a way to solve its OLED supply issue and the phone will launch very soon.
w
Selling point of s and note series are mostly camera and chipset. It only started getting higher with the note 9 having 4000 mah battery. But yeah, they knew the target market will still. Buy the s and note series for reasons other than battery. Than...
w
M series is supposed to be their budget series and a is their midrange and s is their flagship. ALTHOUGH it gets confusing because they used 9611 on both m and a series phones. That's my point and budget series usually have hd only not fhd....