The Samsung Galaxy Mega 2, the latest iteration in the company's Mega phablet lineup, has shown up across various Asian tech sites after being quietly launched in various Asian markets like Malaysia last week. A preview of the device has surfaced on Thai tech site DroidSans, giving us an in-depth look at what Samsung's latest phablet brings to the table.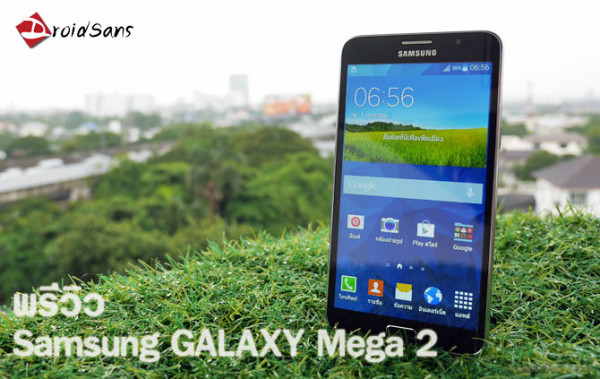 Initial impressions indicate that the 6-inch 720p LTE device is a robust device thanks to quad-core 1.4GHz Exynos chip inside. The Mali-400MP GPU can handily manage the relatively low screen resolution, while the faux leather back panel is similar to the one introduced by the Note 3 last year.
The same software features found on previous large-screened Samsung devices can be found on the Mega 2, including split-screen Multi-Window support. Camera samples from the 8MP shooter look good, with vibrant colors and good dynamic range, made even better by the included HDR mode.
The Samsung Galaxy Mega 2 is available in select markets for just over €300, with more Asian regions set to get the device next month. No word yet on a Mega 2 release in western markets, though.
Thanks, DiditK, for the tip!
Until you go back and look at the username and see that it was probably someone else. "Freeze.Game" or "FreezeGame." are the likely the culprits. I don't bash Apple at all. I give my reasons for not being a fan, and that is i...
?
"What rubs me the wrong way is blatant disrespect. Not liking a device and expressing your reasons why without bashing it doesn't take rocket science." Says the person who bashes Apple without reason. Defends Samsung over his life. Wha...
?
Please, try to study english better before posting here with that kind of sentence ffs.
ADVERTISEMENTS