Shadows of giants
Galaxy Mega 6.3 vs. Ascend Mate: Shadows of giants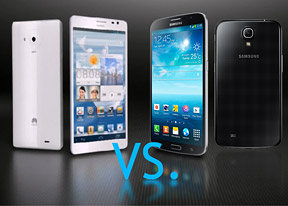 Introduction
Back when phones were just phones, a couple of buttons and an earpiece were enough. Now we try to pump our entire lives through our smartphones and a big screen is a must. With the new 6+ inch phablets happy to oblige, pocket size is bigger than ever before.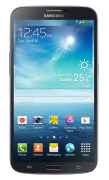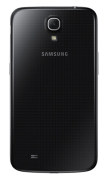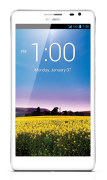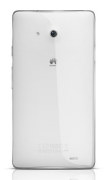 Samsung Galaxy Mega 6.3 • Huawei Ascend Mate
Two in particular - the Samsung Galaxy Mega 6.3 and the Huawei Ascend Mate - caught our eye as potential competitors, so we thought we'd let them take a few swings at each other and see which one is still standing at the end.
We should note that both of these are clearly midrange devices. They won't challenge the 5" 1080p flagships or premium phablets. The Galaxy Mega 6.3 and Ascend Mate go by the "big screen, passable specs" formula.
Here's a blow-by-blow report of how each phone is better than its competitor:
Samsung Galaxy Mega 6.3 over Ascend Mate
Larger screen - 6.3" vs. 6.1"
Optional LTE
Newer Android out of the box - 4.2 vs. 4. 1
Thinner (about 2mm)
NFC
IR remote
Air View (the touchscreen detects a hovering finger)
8GB/16GB version vs. 8GB only (but both have microSD card slots)
Wi-Fi 802.11ac connectivity
Hardware keys leave all of the screen for the UI
MHL-enabled microUSB port
Multi-window multitasking
Huawei Ascend Mate over Galaxy Mega 6.3
Quad-core processor (but Cortex-A9 vs. dual-core Krait 200)
More RAM - 2GB vs. 1.5GB
Bigger battery - 4,050mAh vs. 3,200mAh
Gorilla glass
Faster HSDPA on base model - 42Mbps vs. 21Mbps
FM radio
Office document editor (Kingsoft Office vs. Polaris Office viewer)
Better video codec support
Mini apps
Big items like LTE and battery capacity stand out, but there are other differences that might make or break a phablet. Depending on your habits, NFC or an FM radio might swing from irrelevant to must-have.
Phablets went from niche to mainstream in no time, but even so, a 6+ inch screen clearly isn't everyone's cup of tea. Still, both the Ascend Mate and Galaxy Mega 6.3 are reasonably pocketable while being perfectly able to stand in for a 7" tablet.





Huawei Ascend Mate • Samsung Galaxy Mega 6.3
Anyway, we've done plenty of these head-to-head articles before so the plan is clear - check the hardware (with a focus on the screen and the battery), review the software (paying attention to benchmark performance) and round it all off with the camera.
i
I own both models featured here. My honest opinion is one of 'Both as good as the other' There's only one slight niggle that i have with my Mate, and that's speaker distortion during calls, it seems to have a metallic echo with higher pitched fem...
D
Ascend Mate is the best and I'm using it.
A
Ascend mate are better than mega,i have been used both of them and i strongly recommend to buy mate.it more cheaper and better in performance than mega