Samsung is preparing to introduce a new series of Galaxy devices carrying the Mega moniker, a report by SamMobile suggests.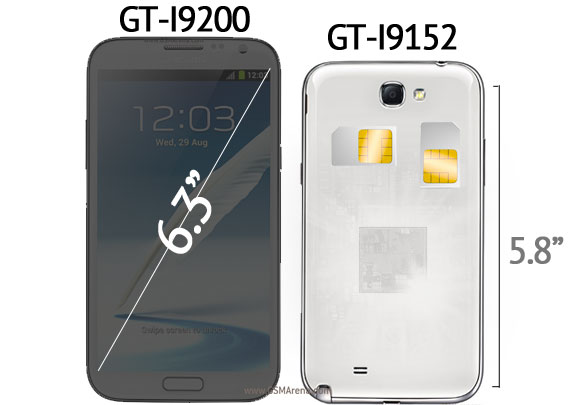 The information comes from an inside source, who confirmed that two Galaxy Mega smartphones are in the works. The first is codenamed Galaxy Mega 5.8 with a model number GT-I9152. Obviously, we are talking about a handset with 5.8-inch display and the model number pointing to its dual-SIM nature.
More interestingly, the second one is carrying the codename Galaxy Mega 6.3, which hints at a 6.3-inch display - the same as the Galaxy Note III is rumored to pack. However, the model number GT-I9200 doesn't correspond with Samsung Galaxy Note naming convention Nxxxx (Galaxy Note II N7100, Galaxy Note N7000), so it will most likely lack S Pen functionality.
Everything should be revealed once those two phones get out of Samsung's factories. The Galaxy Mega 5.8 should do so around the end of May, start of June (week 22, as per SamMobile), while the Galaxy Mega 6.3 around mid-June (week 25).
j
It's you who is not getting the whole picture. Considering the size of the RAZR MAXX and Moto was able to install a big battery, why can't these other phone manufacturers specially HTC can't. Now Samsung is following the same. Why? Just because thi...
o
i like samsung and wanted to buy 1 since many days and nw i thnk tht this is the 1 i was waiting for it looks gud but lets see on its release tht how much intresting it is....
t
Its a great business move. Attempt to cater to all. I like larger screens because I am a student andsmall business owner. It is too much to have to check inmy tablet when going to.secure office locations. A large screen is also ideal forsomeof my eld...
ADVERTISEMENTS