After yesterday's Ice Cream Sandwich event, Samsung's president of all things mobile JK Shin made an interesting note about the freshly announced Galaxy Nexus and the ongoing patent attrition warfare with Apple.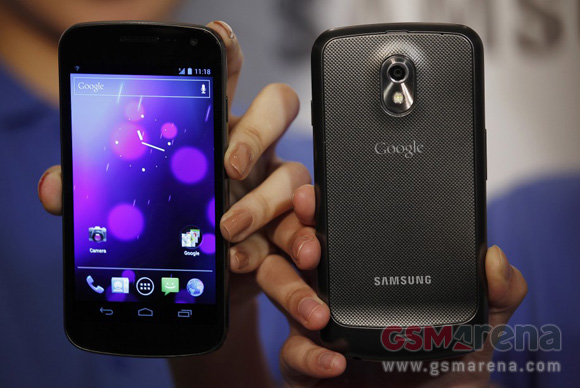 Now, Samsung wants to put a stop to all the patent infringement cases with its top smartphones and has taken the first step to do so by designing the Galaxy Nexus from the ground up to avoid being drawn to yet another patent lawsuit.
"Now we will avoid everything we can and take patents very seriously," said Shin Jong-kyun and later added, "Patents are very complicated and can be difficult to identify, but Samsung tried to ensure that no known patent by Apple is included in the new Android smartphone."
So does this mean that Samsung admits that in their past products some Apple patents were indeed infringed? And is the Galaxy Nexus now immune from more patent lawsuits being designed from the ground up with this sole purpose?
Samsung's mobile chief doesn't even know the answer to that last one, saying "We will see if (the Galaxy Nexus) will be 100 percent free from Apple lawsuits." We guess only time will tell.
r
i dont see any similar between iphone4 and samsung galaxy s2.. just because both got similar design similar color but still their have diff tech, iphone with cool os and samsung with a hot screen and camera. no need to get angry and shout to app...
E
Apple - The company which patented the square with rounded corners *sigh*
?
Wow... Tha's funny considering Vlingo does most of these things already, yet you deny it. HAHAHAHAHAHAHAHAHA. Please do some research before living.
ADVERTISEMENTS