8MP/FullHD camera
It's no surprise that the Samsung Galaxy Note uses the same camera interface as the Galaxy S II - it probably uses the same camera module too.
The interface is one of the most comfortable ones we've seen - the left column can be customized with your choice of shortcuts, while the right column holds the essentials (still/video switch, shutter key and preview of the last snapped photo).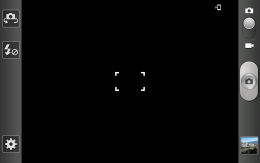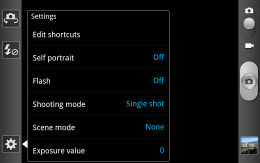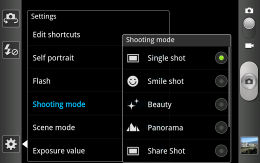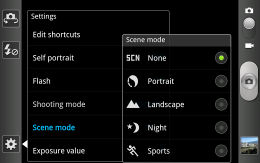 Samsung Galaxy Note camera interface
The Galaxy Note features a pretty full set of options - face, smile and blink detection, image stabilization, geo-tagging, scenes and more.
As for the image quality, it's very similar to that of the Galaxy S II but the software could use a bit more tuning (the Galaxy Note we're testing isn't a final retail unit). Still, noise levels are kept low and the amount of captured detail is very good.
We spotted some issues but we'll wait for the final version of the software before we pass our judgment. Still, the Samsung Galaxy Note is shaping up as one of the best 8MP cameraphones around.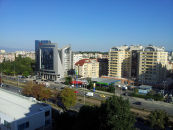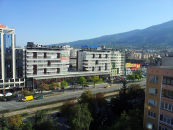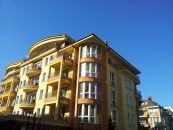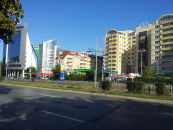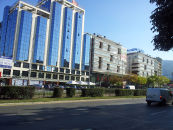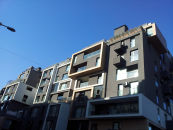 Samsung Galaxy Note camera samples
The videos captured with the Galaxy Note are equally impressive. The FullHD videos are shot at a bitrate of 17Mbps and that keeps a lot of fine detail in the shot, while providing smooth 30 frames per second.
Same goes for the 720p videos. The Note however retains some of the issues of the Galaxy S II. 1080p videos have much narrower field of view compared to 720p ones and there's the autofocus, which annoyingly hunts front and back in the first second of video (instead of doing it before it starts recording).
Check out the 1080p and 720p video samples we've uploaded to YouTube. Don't forget to chose 1080p and hit fullscreen.
First impressions
The Samsung Galaxy Note is the device we all wish we had: a huge high-res screen, plenty of processing power, and a great camera.
But as far as portability goes, the Note is closer to a 7" tablet than a phone. You could carry it around, but it won't feel comfortable in your jeans or shirt pocket. You could even use it as a phone, but it's not great, ergonomically speaking.
Still, the screen is one of the most impressive things we've seen this side of the Galaxy Tab 7.7 and the Exynos chipset gives you performance as high as smartphones and tablets have gotten to date (well, not counting Intel-based tablets of course).
We'll be starting on a preview for the Samsung Galaxy Note now - there's still a lot of things we haven't checked yet (we're particularly interested to see if the stylus can make a comeback) and we have to get a closer look at the screen, camera and the rest.