Samsung Galaxy Note10 and Note10+ are the first Wi-Fi Certified 6 smartphones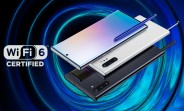 The Samsung Galaxy Note10 and Note10+ are the first smartphones to get the "Wi-Fi Certified 6" designation from the Wi-Fi Alliance. This signifies that the Notes fully support the new standard and will allow networks to function optimally.
The Notes aren't alone, the Galaxy S10 trio also features Wi-Fi 6 connectivity. However, it seems they are not getting the "Certified" accreditation. You can find the full list of devices here. Note that the new iPhone 11 trio also features Wi-Fi 6 connectivity, but isn't on the Certified list yet.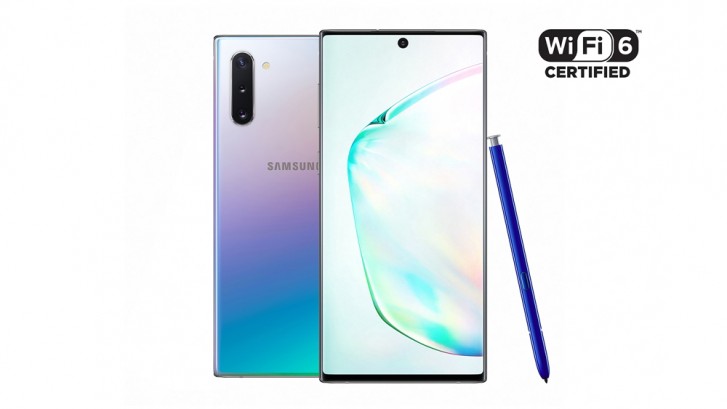 In case you missed it, Wi-Fi adopted a user-friendly naming scheme last year. Wi-Fi 6 is the new name of the 802.11ax standard, Wi-Fi 5 is 802.11ac and so on.
As for what's new in Wi-Fi 6, it helps mobile devices save battery with the Target-Wakup Time. TWT tells the phone when it needs to wake up to transfer data and lets it sleep the rest of the time. There are also enhancements to MIMO and coding efficiency, which allow more data to be pushed through the same bandwidth. TWT helps here too, by ensuring that only a few devices are awake at the same time, reducing congestion.
There are already several hotspots and routers supporting the new standard like the Huawei 5G CPE Pro and the Asus RT-AX88U.
M
Seeing more Wi-Fi networks doesn't mean your phone can connect to them. Maybe all the extra Wi-Fi networks you see don't even work because your Note 4 doesn't have a powerfull enough antenna to send data to your AP/Router
D
My Note4 does indeed find more WiFi networks vs my new Note9 so You are absolutely right.. Since 2015, planned obsolescence has been in full effect..
ADVERTISEMENTS