Mi Note 10 vs. Galaxy Note10+: Do you really need 108MP in a phone?
Low-light samples
The Xiaomi Mi Note 10 with its huge sensor and bright lens should theoretically have an advantage over the Galaxy Note10+ in low light, despite the Galaxy having a slightly wider aperture - the sensor negates that.
What we found out was that the different processing had a fairly significant impact on the phones' image quality when it came to dynamic range, with the Galaxy managing to extract more of it, against all odds. In this sense, we feel Xiaomi hasn't fully utilized all the capabilities of the sensor in software.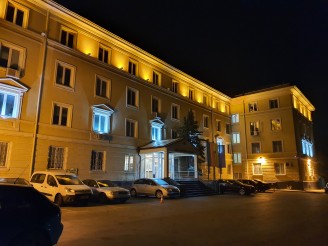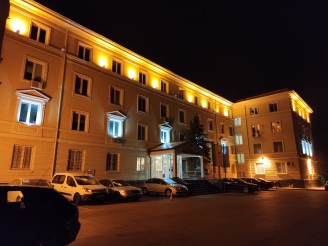 Scene 1, Photo mode: Galaxy Note10+ • Mi Note 10
Having said that, the Mi Note 10 still captures extra detail in areas that are well lit, yet not fully blown out. Once more we turn to window blinds - the ones in the center of the frame of the image below are excellently defined in the Mi image, but lost in the Galaxy's. You can spot similar differences in other finely detailed areas, too.
Additionally, the Xiaomi has a notable advantage in noise performance, which isn't surprising given the (yes, once again) sensor size, but it's moderately curious since we've come to expect very clean images from Galaxies. Well, the Xiaomi's are cleaner.
Switching into Night mode, we're seeing Xiaomi's images go softer, but also gain better highlight development. We'd say dynamic range is now about on par with the Galaxy, while the detail advantage of the Mi isn't as great as in Photo mode.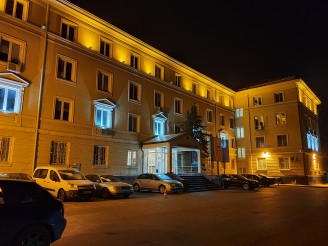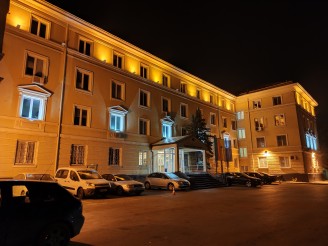 Scene 1, Night mode: Galaxy Note10+ • Mi Note 10
A bit more of the same can be seen in this next scene - blown highlights out of the Xiaomi, but still more detail in Photo mode, similar dynamic range in Night mode. If anything, the Mi Note 10 handles the neon signs better too, with the Galaxy suffering from strong halos in both modes.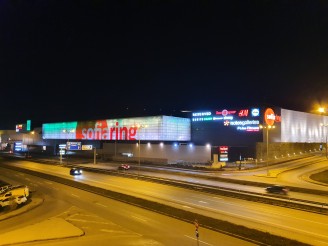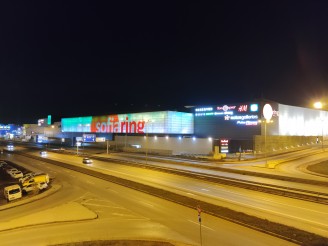 Scene 2, Photo mode: Galaxy Note10+ • Mi Note 10
And now the Night mode samples.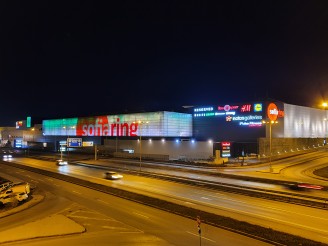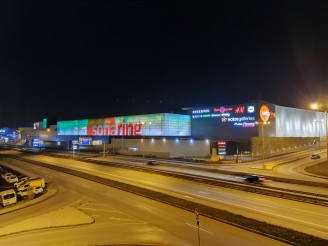 Scene 2, Night mode: Galaxy Note10+ • Mi Note 10 • Galaxy Note10+ • Mi Note 10
In darker scenes, the Xiaomi still manages to impress with very clean photos and very well detailed ones too. As in the previous samples, highlight dynamic range isn't great, however, though the shadows are developed to a reasonable extent. The Galaxy has an edge in highlight retention, and highlight retention only - its shots are otherwise noisier and softer.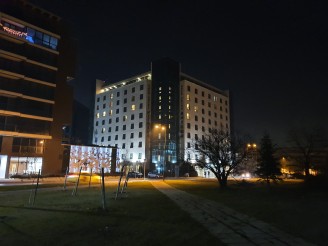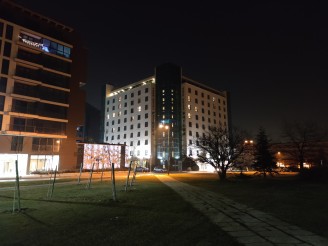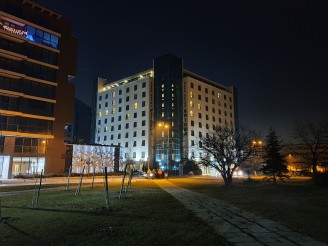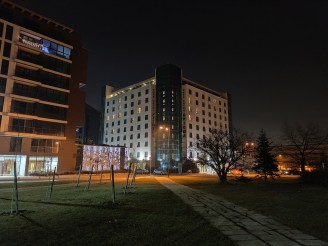 Scene 3: Galaxy Note10+ • Mi Note 10 • Galaxy Note10+ • Mi Note 10
It seems that the big sensor takes generally superior images in low light after all.