Samsung Galaxy Note10 to be powered by the Snapdragon 855 Plus chipset, full specs outed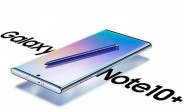 Yesterday a rumor claimed to shed light on the Galaxy Note10 family's battery capacities, but today famed leakster Evan Blass (aka @evleaks) has shared some information that is slightly contradictory to that. According to what he knows from his sources at this time, the Note10's battery capacity will be 3,600 mAh. That's 100 mAh more than yesterday's rumor said, which should be good news for future owners of this smartphone.
Blass confirms the 6.3" screen size, alongside the unsurprising revelations that it's an AMOLED panel with 60Hz refresh rate. The Note10 will apparently be offered with 8GB of RAM and 256GB of storage in the base configuration. The previous leak claimed the Note10+ would get 12GB of RAM as standard along with the same 256GB of storage.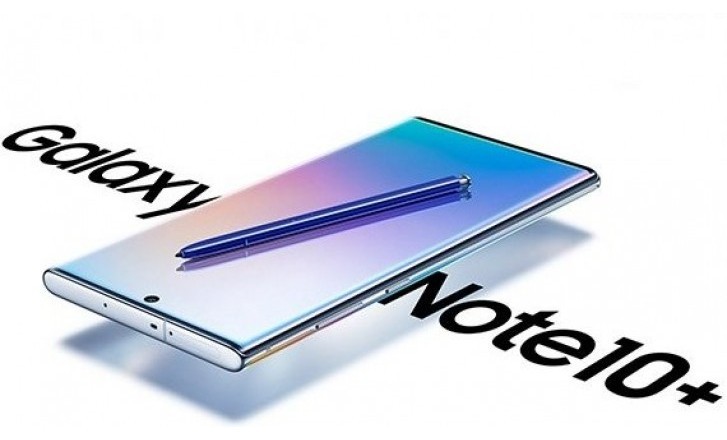 Interestingly, even though some recent rumors cautioned us not to expect to see Qualcomm's newly announced Snapdragon 855 Plus chipset in the Note10, Blass says it's going to be there, powering Samsung's next flagship.
Similarly, despite many past rumors saying that only the Note10+ would come with 45W fast charging, Blass claims the smaller Note10 will have this functionality too, alongside 15W reverse wireless charging. According to him, the Note10+ has a microSD card slot, which implies the Note10 might not. Both phones are to get an S Pen with air gestures, and Blass also confirmed the previously rumored 6.8" screen size and 4,300 mAh battery capacity for the Plus model.
Adding to Evan Blass' information, another well known leakster, @onleaks, has chimed in to let us know that the Note10 will have the Exynos 9825 SoC in most global markets, a 12 MP (wide) + 16 MP (ultra-wide) + 12 MP (telephoto) rear camera system, UFS 3.0 storage, and a 25W fast charger in the box.
The Galaxy Note10+ will employ the same 8GB/256GB base memory/storage configuration as its smaller sibling, and the same cameras (with an added ToF sensor). It will unsurprisingly also get UFS 3.0 storage and the 25W charger in the box. So it looks like you'll have to purchase an additional brick if you want to ever fully make use of the 45W fast charging capabilities.
?
they ruined the note. no jack, worse screen that last year model. worse battery than last year model.
B
This is the first time I see Samsung so blatantly under power a vanilla model to give more appeal to their pro version. I'm not someone that really minds battery size but 3.500 on such a big and expensive phone is disgusting.
D
Samsung is the company least interested in producing benchmarks left right and centre. They've focused on producing a great user experience, hence the booming sales. Any mobile company doing benchmark marketing first is a company living on lies. Mobi...
ADVERTISEMENTS