Video camera: daylight
All three Galaxies can record 2160p video and the battle here is for prestige.
The first thing to explore is the Field of View and after we compared the three camcorders, the Note5 emerged as a slightly wider than the S7 edge and Note7.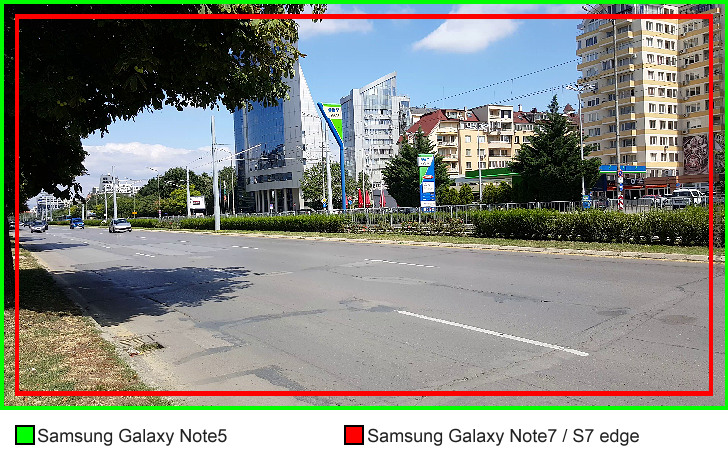 As it turned out, the Note5, S7 edge, and Note7 shoot identical daylight 4K videos. There is plenty of resolved detail, the white balance is spot on, the contrast and the dynamic range is great. The three phones sharpen the image almost the same, though the Note7 sometimes overdoes it.
The video bitrate is identical at 48Mbps as is the audio one at 256Kbps.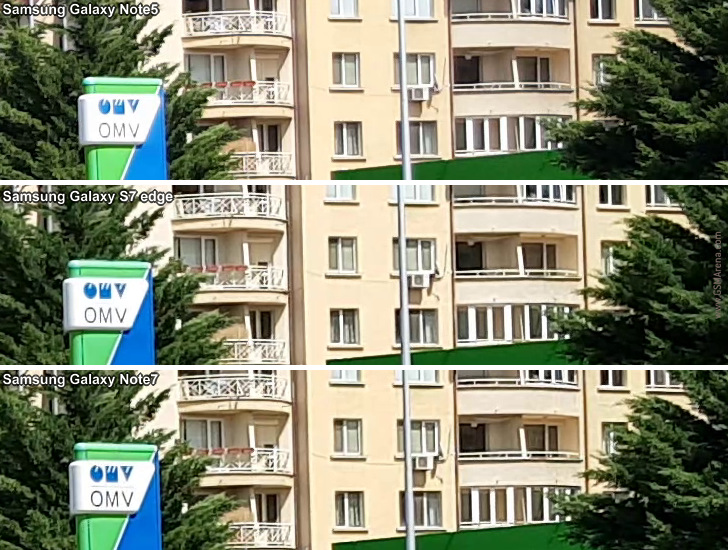 Video camera: low-light
Naturally, we captured a few videos shortly after sunset and the results were as expected - the S7 edge and Note7 both benefit from their wider f/1.7 aperture (vs f/1.9 in Note5) and thus produce brighter videos with less noise and more fine detail.
The Note5 went for cooler videos, while the S7 edge got those a bit warmer than they are. The latest Note7 got them perfectly, though.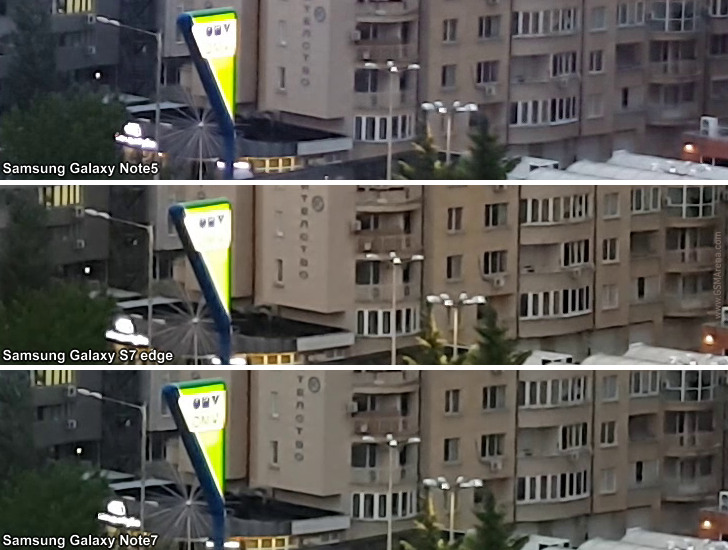 We got the same picture with the night videos - the wider aperture helped the 7th series to capture more light, and the Note7 got the colors just right.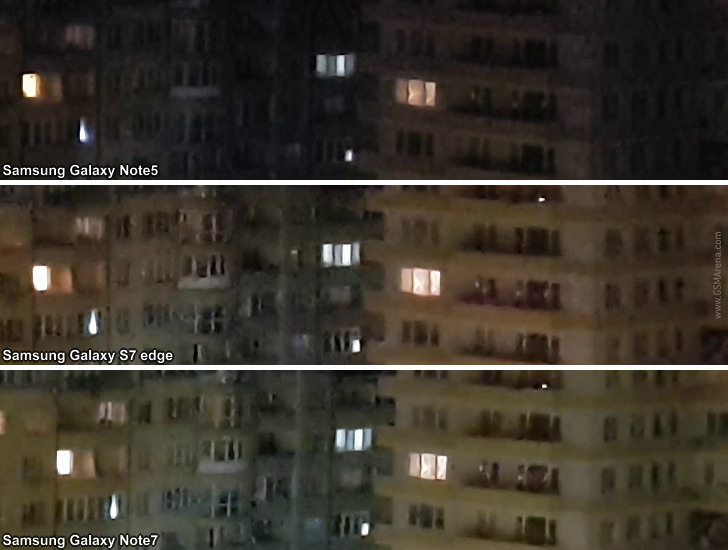 You can explore all 4K samples we used in our tests in these YouTube Playlists.
Winner: Galaxy Note7. The Note 7 outs the brightest videos in low-light conditions, S7 edge is the runner-up, and the Note5 is the darkest. In daylight - all three phones are pretty much equals in terms of quality.