Thinking Big
Samsung Galaxy Note7 review: Thinking Big
Camera
Samsung came up with an entirely new camera system for the Galaxy S7, and they've used it once again in the Note7 and they've even improved the camera UI.
The camera features a 12MP camera sensor (4:3 aspect ratio) with the impressive Dual Pixel autofocus tech. It's faster and more accurate than any other system that came before it. It also packs Optical Image Stabilization for better low-light performance (helped by the bright f/1.7 aperture) and reducing handshake in videos.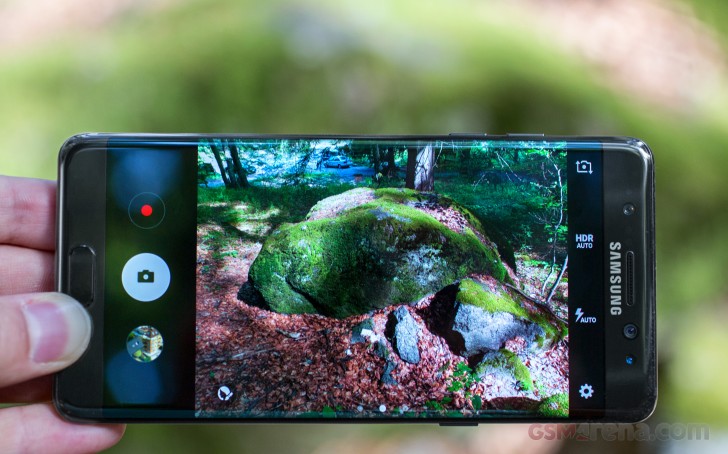 The most visible change is the interface that has been streamlined. The Mode and Effect buttons are gone, replaced by swipe right for shooting modes and left for photo effects. Swipes up/down flip between the main and the selfie cameras.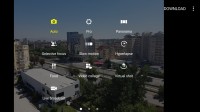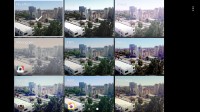 Shooting modes • Photo effects
The shooting modes are the same as before, including the Pro mode. It gives you manual control over the camera's settings. You can also shoot in RAW so you can manually process photos later. Motion photo is available in the settings menu; it captures a 3-second video, which starts recording from the moment before you've even pressed the shutter (it's a separate MP4 file, which is easy to share).
Samsung has touched up the camera internals too so we think it offers slightly better image quality than the S7 duo (well, until a firmware update brings them up to par).
The photos from the Galaxy Note7 camera are very detailed with little to no noise. Samsung has tuned the processing to make images more punchy - contrast, color saturation, and sharpening are all too strong to our taste. Sure, this makes the images pop even on regular screens (ones that are not Super AMOLED), but we would have liked an option to tone the processing a notch down.
The amount of sharpening applied, especially, makes the images look overprocessed when you zoom down to pixel level.
On the positive side, the Note7 seems to have a slightly better dynamic range compared to the S7 duo, but we won't know for certain until we've carried out a proper camera shootout.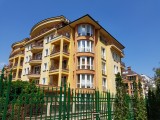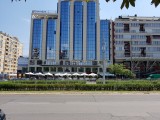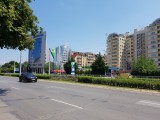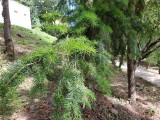 Samsung Galaxy Note7 camera samples
We took several shots after dark. In such conditions, it's best to be careful and snap a couple of photos for safety and tapping on the screen to explicitly focus where you want. We had to toss a few soft photos (focus was in the wrong spot), but where the Note7 got things right, the image quality is quite impressive.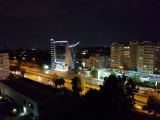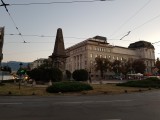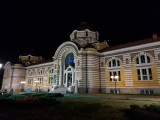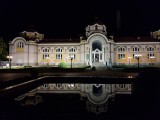 Galaxy Note7 samples: low-light
Thanks to the wide dynamic range of the camera, the Auto HDR mode rarely gets triggered (you can force it 'On' if you like). It does a great job at restoring detail to highlights, but it slightly affects image quality - thin lines develop jaggies and moire effects appear.
Panoramas shot with the Note7 are huge - close to 4,000px vertically and rich with detail. The dynamic range handles the shadows and highlights well, and stitching is excellent.
Samsung has certainly been conservative with the maximum resolution of the selfie camera (5MP), but the photo quality is quite good nonetheless. Photos are detailed, but you'll want to leave Auto HDR on as the camera's dynamic range isn't as good as on the primary camera.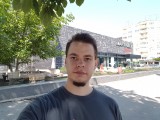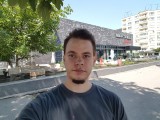 Galaxy Note7 selfie: HDR off • HDR on
Here's how the Galaxy Note7 camera performs in our Photo quality comparison tool against some other recent cameras.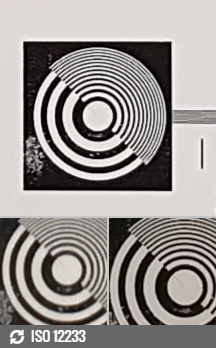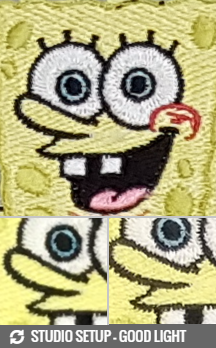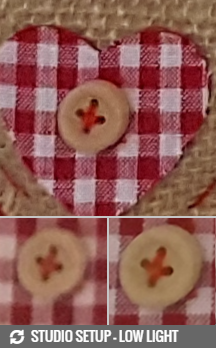 Samsung Galaxy Note7 in our Photo quality comparison tool
Samsung has produced a Lens case for the Galaxy Note7, which allows for easy attachment of one of the two supplied high-quality lenses. There is a Telephoto lens (2x zoom) and a Wide-angle lens (110° field-of-view). They are unusually high in quality for add-on smartphone lenses, and they work great for both photos and videos. We tried them out and walked away impressed.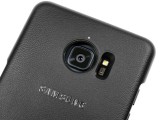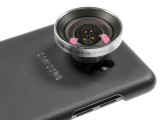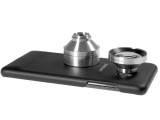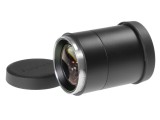 Lens cover • Screwing in a lens • Two lenses are included •
Another option is to buy the Gear 360 camera, which shoots 360° by 180° panoramas in one click - both photos and video! We tried out the Gear 360. If you take 360-degree photos from a day out with friends, you can digitally relive those moments later using the VR goggles as if you are back there again.
Video camera
The Samsung Galaxy Note7 can shoot 2160p @ 30fps videos, of course, but it also does 1080p @ 60fps. The extra framerate makes motion appear smoother, an effect visible even in the viewfinder. If you really want to slow down fast motion, though, the 240fps mode is the right pick (it shoots at 720p resolution).
The 5MP selfie camera does pretty well and can shoot videos at QHD resolution (2,560 x 1,440px), while most competitors are capped at 1080p.
Videos shot at the top 4K resolution are rich in detail and offer the same image processing as the still camera - slightly over the top when you zoom in. Still, you are a lot less likely to zoom in on a video than a photo, so this isn't such a problem here.
The 1080p @ 60fps videos are worth your considerations too - not as much detail at the pixel level, but motion becomes noticeably more fluid. You can also do 1080p @ 30fps if you want to save some space (60fps videos are shot at 28 Mbps, 30fps at 17 Mbps), but there's no perceptible change in image quality.
Here's a still frame from Note7 video in controlled conditions against some of the 4K competition.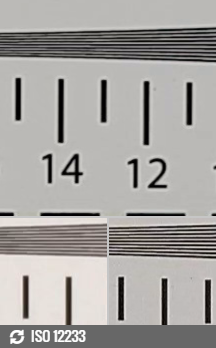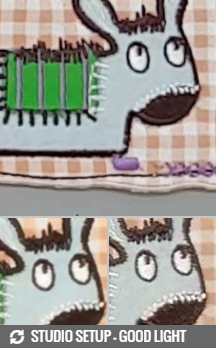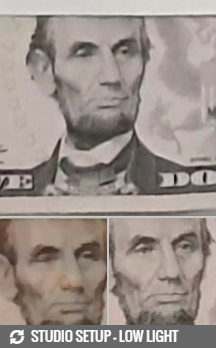 Samsung Galaxy Note7 in our Video quality comparison tool
And again, the same test scenes but shot in 1080p mode: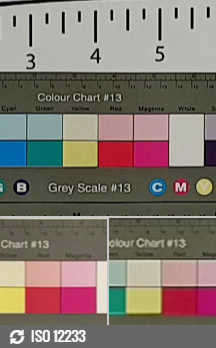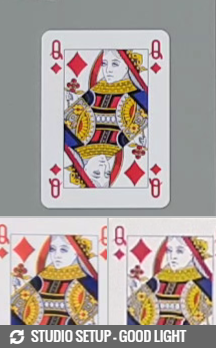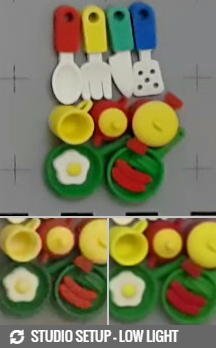 Samsung Galaxy Note7 (1080p) in our Video quality comparison tool