Thinking Big
Samsung Galaxy Note7 review: Thinking Big
Final words
Some say you shouldn't buy the first generation of anything - cars, TVs, gadgets - as the factories that make them are still warming up. The "facelift" version will probably iron out any issues that slipped by in Gen 1.
The Samsung Galaxy Note7 is that facelift - it's a Galaxy S7, but with the rough edges sanded down, new ideas implemented. Not just that, it's the premium version too, adding features that the Galaxy S line will not see until the S8 comes along (the iris scanner and USB Type-C).
But even that is a limited way of looking at the Note7 - the S Pen is key to the overall user experience, and it has no alternative in the phone segment. You have to look at a Microsoft Surface Pro or an Apple iPad Pro to get a similar stylus experience.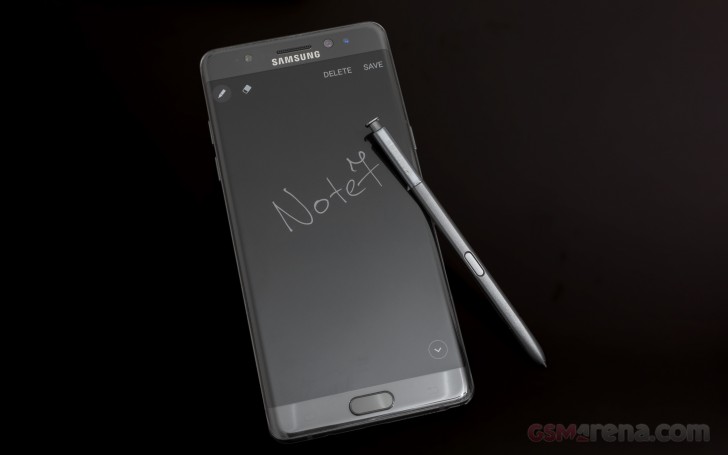 Samsung initially used an asymmetric design - a flat screen with a curved back or a curved screen with a flat back. With the Galaxy Note7, symmetry rules and we are happy with the result - the phone both looks and feels better. Here's what else we managed to find out about the Note7, while we worked on this review.
Samsung Galaxy Note7 key test findings:
Easily the most beautiful phone by Samsung, feels smaller than its screen size suggests;
We appreciate the iris scanner, and while the implementation is way better than the one on the Lumia 950 and 950 XL, it still has its quirks and may not replace the fingerprint reader when it comes to usability. ;
The dual-curved display has great image quality, the curves enable the unique Edge features (panels and feeds), and they don't interfere with the S Pen functionality;
The Always On Display has been improved and now shows third-party app notifications and then, there is the Screen off memo; AOD does take a toll on battery life, though;
Plenty of storage out of the box, dual-SIM phones have hybrid slots but with 64GB as base storage you can get by without a microSD card;
Battery life is marginally improved compared to the Note5, but the bigger screen has meant higher power draw compared to the S7 edge; the Exynos model is slightly more efficient than the Snapdragon one;
Samsung is moving towards using fewer proprietary apps - they are offering system-wide video and sound enhancements, which would work with any video or music player you download;
Great performance from either chipset, but this time around there is not a clear lead against other flagships;
The loudspeaker has improved since the Note5, and now matches the Galaxy S7 edge with a Good rating;
Great audio quality even with headphones, volume remains high;
The 12MP camera has a refined interface; the image quality is among the best though photos can look overprocessed if you zoom in; very good selfie camera;
4K videos are packed with detail; 1080p @ 60fps videos are smooth, AF issues from the S7 edge have been ironed out.
No phone manufacturer has a proper direct competitor for the Samsung Galaxy Note7. Apple dipped its toes into styluses, but that's only on one iPad, and there's no indication that the iPhone Pro will support a stylus. Other mainstream makers have no answer either - not LG, not HTC, not Sony.
So put away the stylus. The Moto Z has a beautiful AMOLED screen - 5.5" QHD - and we can live with it being flat. It's metal build is super thin (5.2mm!) and you get proper Snapdragon 820 performance. The 13MP camera features OIS and f/1.8 aperture; the 5MP front camera comes with big pixels. The battery is kind of small, though, 2,600mAh.
The Moto Z Force (so far US exclusive), has a 3,500mAh battery (matching the Note7) in just 7mm of thickness. It also upgrades the main camera to 21MP (keeping the OIS and f/1.8 specs). Both phones are modular, but we're waiting to see if the concept would take off.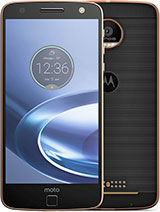 Motorola Moto Z • Motorola Moto Z Force
Since the US is getting the Note7 first, let's look at another phone that launched there recently. The ZTE Axon 7 also has a flat 5.5" AMOLED screen with QHD resolution. It measures up quite well to the Note7 - Snapdragon 820 chipset, 20MP camera with OIS and f/1.8 lens, 3,250mAh battery, stereo speakers too. The Axon 7 is also available in China with 128GB storage (similar situation to the Note7, the US is getting 64GB).
The Asus Zenfone 3 Deluxe does have a 128GB option, but that's merely the middle child. The top specced model comes with 256GB (and a microSD slot) plus 6GB of RAM. Both are hooked up to a Snapdragon 820 chipset driving a 5.7" Super AMOLED display (with only 1080p resolution, though). The main camera features a 23MP sensor, OIS and f/2.0 lens.
Huawei has the P9 Plus - an upscaled version of the P9 with a 5.5" Super AMOLED screen (1080p) and Kirin 955. The Plus model has the trademark dual 12MP camera setup - one in full color and one in Black & White (with Leica branding and camera software). It has a 3,400mAh battery in its 7mm thick body (for comparison, the Note7 is 7.9mm thick).
Then there's the upcoming Huawei Honor Note 8. A real beast with its 6.6" Super AMOLED screen (proper QHD resolution this time too) and big 4,500mAh battery. The camera is one-eyed this time, a 13MP shooter with OIS, but the phone still uses the same Kirin 955 chipset.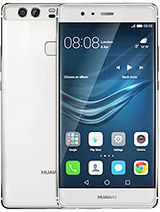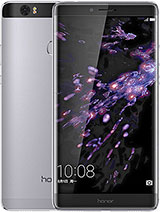 Huawei P9 Plus • Huawei Honor Note 8
OnePlus 3 launched to much fanfare and positive reviews and is one of the cheapest phones on this list, yet it offers the same features. 5.5" 1080p AMOLED (by Samsung) - check. 16MP camera with OIS - check. Snapdragon 820 chipset - check. It doesn't have a microSD slot (and the only storage option is 64GB), but it runs a mostly pure Android version and it has 6GB of RAM - more than most.
Then we go into slightly more exotic solutions like the vivo Xplay5 Elite. It has the smallest screen here - 5.43" - but it is a dual-curved Super AMOLED with QHD resolution. Inside is a Snapdragon 820 nestled next to 6GB of RAM and 128GB of storage (there's no microSD slot, but we don't think it matters). The main camera is similar to the OnePlus - 16MP with OIS and f/2.0 aperture.
The reality, however, is that neither of these phones has proper waterproofing (the Moto Zs are water resistant but not proof) or things like an iris scanner or a stylus, or even fast wireless charging. There's just no single phone that combines all the features that the Samsung's flagship has managed to pile up.
So we have no doubt that Samsung has a winner on its hands with the Galaxy Note7. We do wonder, though, will it be gamers or business users that end up buying the most Note7s.
VR is beginning to crack the consumer market and Samsung's solution is both one of the most affordable and one of the most popular ones (it helps that Gear VRs are handed out for free with each Galaxy flagship in the beginning).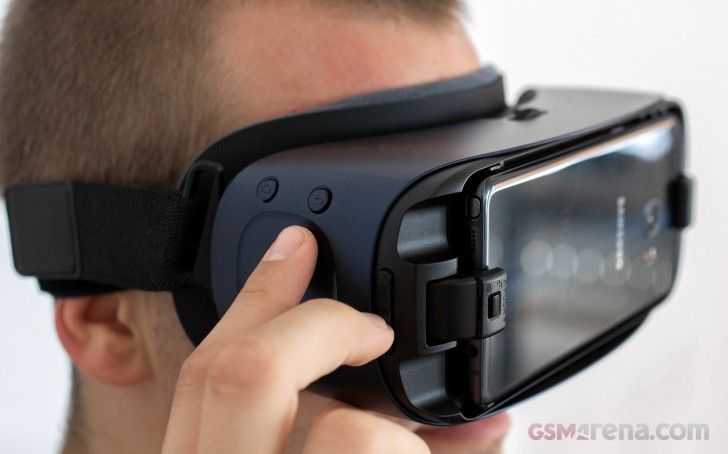 On the other hand, the Secure folder is unmatched in the way it creates a completely separate area in the phone - it's like apps live on a completely different phone. And the gate is locked by iris and fingerprint scanners. The new S Pen features and their interactions with the Always On screen will quickly work their way into your daily routine too.
Few devices manage to combine business and pleasure as completely as the Samsung Galaxy Note7 does. We look forward to using it for both in the days ahead while we work on even more in-depth articles about its performance and features.
The Galaxy Note7 is available with two different chipsets - Snapdragon 820 and Exynos 8890. We're covering both with this review.