Earlier we saw a very short video of the Samsung Galaxy Note7, just a few seconds. Time for the feature length movie - a whole 11 minutes spent with a Note7 prototype.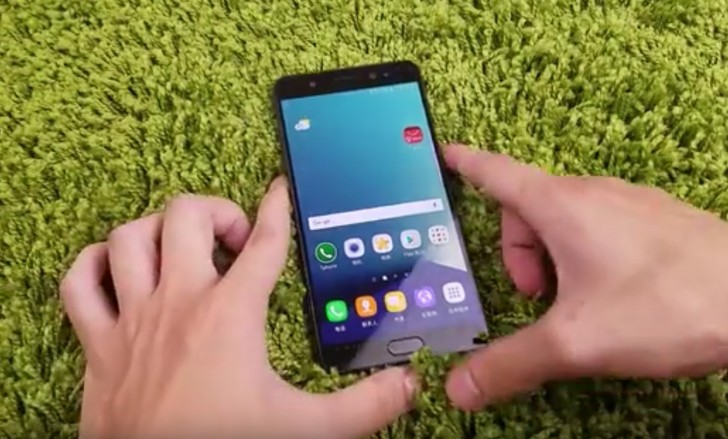 The hardware is not final and the software indicates it's for Korea's SK Telecom. And it's an Exynos version, Exynos 8890 with 4GB of RAM to be precise. The camera is a Sony IMX260, though we'll likely be seeing Samsung's sensor as well, same as with the S7.
The video starts off with a tour of the hardware, notice the always on screen. S Pen focus is at 3 minutes, its top clicks like a pen (and like Note5's S Pen). Around the 5-minute mark, you can see an IR light come on - that's the Iris scanner in action. Later on, around 8 minutes in, you can see the Galaxy Note7 breeze through several benchmarks.
Here's the full video:
Here's a YouTube mirror of the above video.
The Samsung Galaxy Note7 will be unpacked on August 2, that's next Tuesday. The first official ad is already out, but (naturally) it doesn't show the star, it just sets the mood.
P
Yeah Note 7 is very greater than every phone, it is god, no one can copy it name.
c
Reviewers: "samsung is good" Heatpipes: "you are brainwashing people !" Reviewers: "sony is not good" Heatpipes: "you trolls !!!!"
D
my friend heatpipes, you better stop trying to sell bony products here. Because bony flagships are more more horrible than samsung flagships. Especially the trashy X series with its no_2k little tiny mini qnovo battery. You better put your comments...