First impressions
Samsung Galaxy Note8 hands-on review: First impressions
Camera
The Galaxy Note8 is different as far as Samsung's latest Notes go - it dares to introduce a feature not seen in the current S-series phone (the S-Pen doesn't count). It's a dual camera, finally, one that's been so long in the making that some will say Samsung's late to this party. Well, better late than never.
The setup builds on the camera already found on the Galaxy S8, which was in turn carried over from the S7. That means a primary cam with a 12MP Type 1/2.55" sensor paired with a 26mm equivalent lens with a f/1.7 aperture. Sitting next to it is another, smaller 12MP sensor (Type 1/3.4") behind a 52mm lens with an f/2.4 aperture.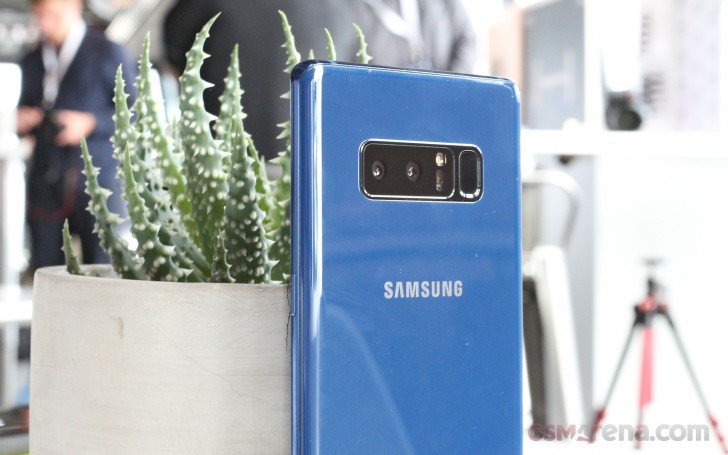 You got that right - it's a '2x zoom' deal, not unlike a certain archrival did last Fall. Samsung's dual camera is superior on paper. Both sensors are larger, and both apertures are wider than those on the iPhone 7 Plus. Now, Apple's handset has a marginally longer reach (56mm equivalent tele), but then the Note8's wide is wider, and the 2mm on the near end make a much bigger difference in coverage.
But wait, there's more. Both sensors on the Note8 feature dual pixel autofocus - that is, every photosite is also a phase detection agent. And on top of that the wide angle and the telephoto cam both feature optical image stabilization. Beat that, Apple. Okay, they might, the next iPhone is only a few weeks away.
Anyway, the two cameras open a world of possibilities beyond the obvious 2x zoom, but again, it's the world we've been living in for a while now. We're talking about the depth of field effects, portrait mode, and post-focus - the usual stuff makers do with two cameras (LG excluded).
The brief moments we had with the Note8 were spent in a decidedly subject-deprived press conference room, so we didn't get a chance to experiment with the camera nearly enough.
Update 24 Aug: At the Galaxy Note8's launch event last night we were able to take few test shots in real-life conditions. Granted, the light was not great but it would still give you an idea how the Note8's camera would perform.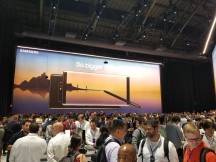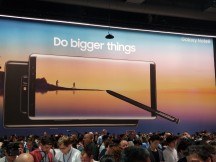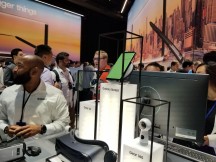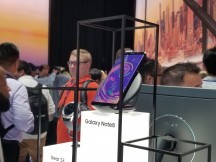 Galaxy Note 8 camera samples: Wide • Tele • Wide • Tele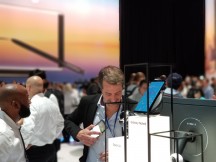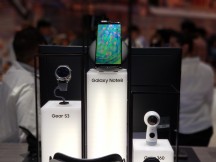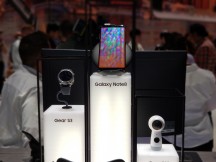 Galaxy Note 8 Live focus (faux bokeh) demo
Following below is the bunch of camera samples provided by Samsung from much more photo-friendly locations, and a few of those you can marvel at below.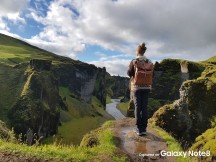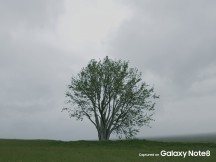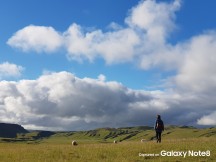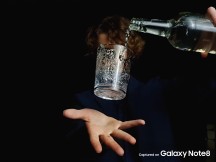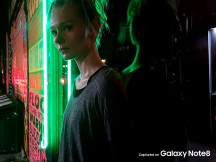 Full-resolution camera samples
Those were the select few shots taken at full resolution, the bulk of the images were in the aspect ratio of the display itself - 2.06:1, your new-found favorite aspect for pictures.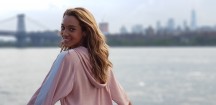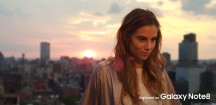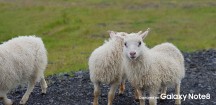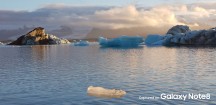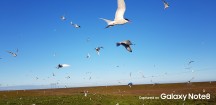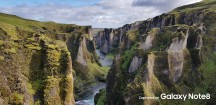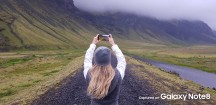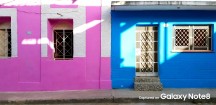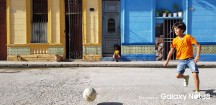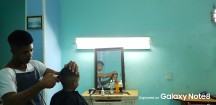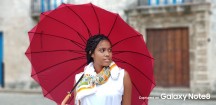 Camera samples in 18.5:9 (2.06:1)
Next up, a few sample shots, which were taken in low light.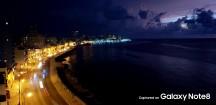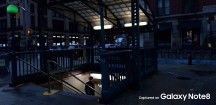 Camera samples in 18.5:9 (2.06:1)
For a more detailed assessment of the Note8's camera, you'll need to wait for our full review, of course, complete with a full set of sample images from our usual locations.
Final words
Now don't be mad, S8, but the Galaxy Note8 has us a little bit more excited than you managed earlier in the Spring. And no wonder - in Europe where most of our team is based, the last Galaxy Note smartphone you could buy via official channels was the Note 4, and while we stomached being denied the Note5, the Note7's untimely demise was a bit too hard of a hit.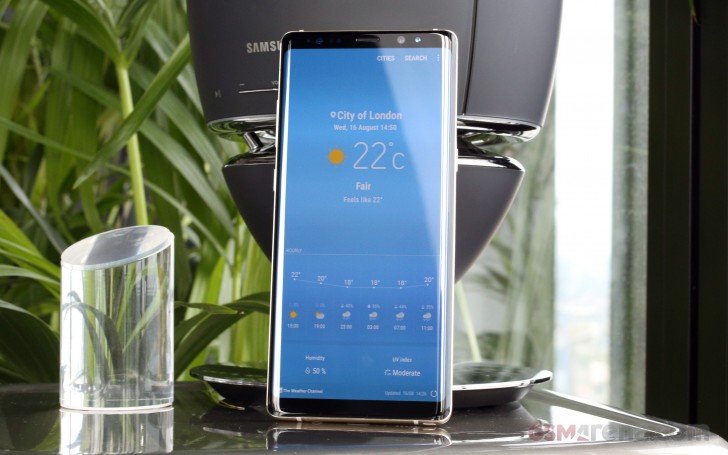 Well, good thing then that the Note8 is finally here, and even better that it's not just an S8+ with an S-Pen. We've grown fond of the versatility that dual cameras offer, and it's quite hard to believe that Samsung's the last to hop on that train. At least it helps the troubled Note lineup make a convincing return. On paper, at least - we won't be convinced until we get to properly review the Galaxy Note8.
There are those occasions when a highly-anticipated device ends up being just a mark on the calendar once the announcement date's behind us. With the Galaxy Note8, it seems, such disappointment is out of the question. Now if only those review units could be here sooner.