There's little about the Samsung Galaxy Note8 that hasn't leaked and the sheer volume of rumors got a little overwhelming, So let's try and make sense of it all and sum up what we expect to see from the next stylus champion (PS. the official event is later today, check back with us for the full details).
What
More than an oversized S8+, the Galxy Note8 will bring the well-known S Pen for use on its 6.3" screen. It will be an 18.5:9 screen, following Samsung's new Infinity Display trend. It will be a Super AMOLED, of course, and chances are that it will not cover the fingerprint reader – that goes on the back.
Also on the back is Samsung's first foray into the dual camera biz. The second cam will have a tele lens, perhaps as high as 3x zoom. The camera will use two 12MP sensors, the second one will likely shoot in black & white. Renders have shown a fairly big camera hump, which also houses the LED flash, heart rate sensor and the fingerprint reader.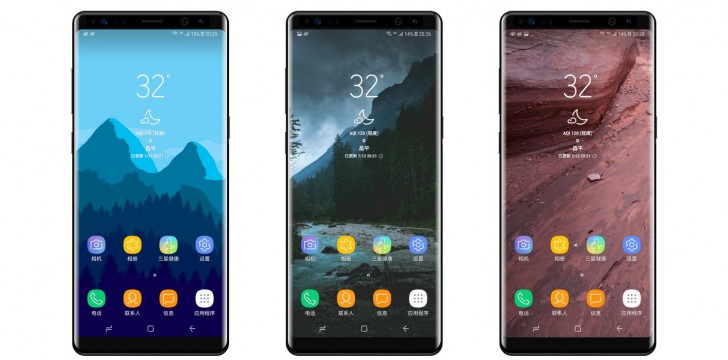 No surprises on the chipset front, the Galaxy Note8 will use Snapdragon 835 and Exynos 8895. Both versions will come with 6GB of RAM, though a top-specced version with 8GB RAM and 256GB storage will likely launch only in South Korea and China. The US and Europe will get 64GB and 128GB storage options (expandable, so that's fine).
It seems that Samsung will be conservative with the battery and will use one with 3,300mAh capacity. Yes, smaller than the 3,500mAh unit in the S8+, but remember that the S Pen takes up some room too.
There's no indication that the flagship will launch with Android 8.0 Oreo, so chances are that will come later. An iris scanner and Bixby will be on board.
When
Pre-orders in Korea and the US start tomorrow, sales begin on September 15. It seems that the time frame for Europe is similar – pre-orders in Italy end September 14.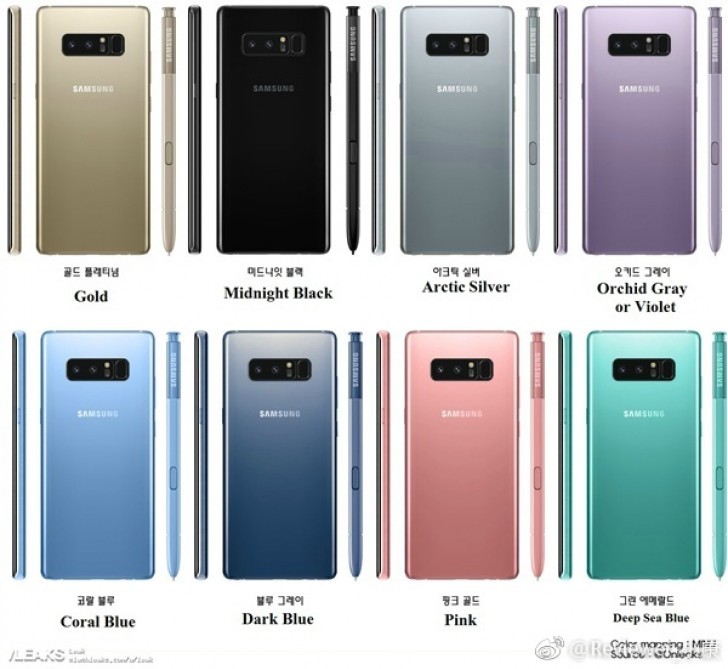 How much
European fans are looking at a price tag of around €1,000. The US price is unclear, but should be between $1,000 and $1,100. Prices in China start at CNY 6,300 (which is around $940).
Extras
In the US, Galaxy Note8 buyers can choose a 360 cam or 256GB microSD + a wireless charger. In Europe, the pre-order goodie is a DeX dock. In Korea an AKG speaker or a smart printer will be available with the 256GB version; the 64GB version will come a voucher for accessories (like Gear VR or case + wireless charger).
Again, the grand reveal is later today – check back with us for the live stream, official specs and our thoughts on the Galaxy Note8.
?
The Note has come a long way. Initially mocked as too big it turned out that it was the iPhone that was too small.
?
Sorry you don't have logic