Samsung Galaxy Note9 handled on video, Galaxy S9+'s camera setup confirmed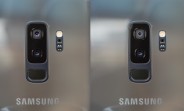 As Samsung's Galaxy Note9's launch is getting closer, leaks start to get spicier. In the latest piece, the phone appears in a live video and by the looks of it, it's a legitimate pre-production sample.
Throughout most of the video, we get to further confirm the device's striking similarity to its predecessor and for some reason, it has a screen protector applied.
On we back we saw something that wasn't available in the previous reports. Looking at the dual camera design, the main lens looks a lot like the adjustable aperture ome on the Galaxy S9+. The same goes for the secondary unit on the left. The only difference we can see is the alignment - vertical vs. horizontal.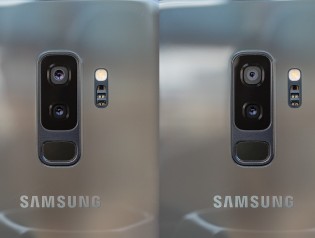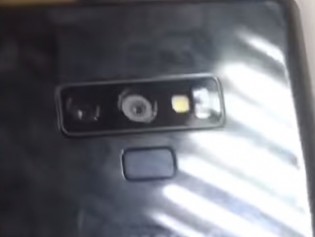 Galaxy S9+ on the left, Galaxy Note9 on the right
It makes a lot of sense for Samsung to put its flagship sensors from the Galaxy S9+ to the Galaxy Note9 but as previous leaks suggested, we should expect some added features that aren't available on the mainstream flagship Samsung series.
We will know for sure pretty soon on August 9 when Samsung is going to announce the device officially.
g
People like me??? What do u mean? U clearly dont have a clue what ur wittering on about. Megapixel races stopped years ago, well before dual, triple camera setups, so your point is????
H
I didn't mean modular phones ad it's still not applicable with all that fragmentation. Here's an example: S10, 11, and 12 all have the same SoC, but screen, camera, memories are upgraded with each year's model
D
Well that hardly makes business sense for manufacturers so we're not gonna be seeing that on a mass scale, niche makers like Red may pull that off with overall high profits on the hardware and strong focus on imaging but even so still no word of anot...
ADVERTISEMENTS