Neoclassic
Samsung Galaxy Note 3 Neo review: Neoclassic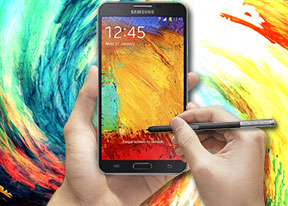 Final words
The Samsung Galaxy Note 3 Neo is more than adequately powered and has a solid screen, which took the cut in resolution amazingly well. The S-Pen and the software built around it place the Neo among the productivity leaders on the market. The sort of experience that Muti-Window enables and the extra dimension added by the stylus (proper Wacom-tech at that) make this a combo that rivals will have a hard time matching.
The Galaxy Note 3 Neo does pretty well in the multimedia department too. The 720p screen may not be the sharpest around, but there's nothing quite like the punch of AMOLED. And a camera that only sounded good on paper, turned out excellent in real life.
What's most impressive about the latest Samsung phablet though, and that's a feat it shares with most of its Note siblings to this day, is its lack of glaring gaps. As hard as we tried, we weren't able to put a finger on a single aspect of its performance that was compromised beyond repair in an attempt to meet budget. Okay, portability really isn't spectacular, but that's all you can expect with a screen this big. If anything, Samsung did a good job of keeping the bezels as slim as possible.
And yet, for all the praise we didn't spare, we can't wholeheartedly recommend the Samsung Galaxy Note 3 Neo over its Galaxy Note 3 sibling. With early rumors putting its price at just about €50 less, we don't see much value-for-money.
Because, while the AMOLED and S-Pen give it an edge over most competitors, the Neo has nothing on the Galaxy Note 3 except for the fact that it's a bit smaller. But those few millimeters come at the price of half the screen resolution, 16GB of internal storage, 4K video recording, and 5MP of still camera resolution. Not to mention that the chipset, while hardly a slouch, is not quite as good as Snapdragon 800.
That said, if the Galaxy Note 3 Neo is to be a sensible purchase, it should be aiming for the €350-€400 price bracket. The savings of €100 will make more people consider living without the premium features listed above and the Neo will be standing in the ring against opponents it can beat. Case in point:
The LG Optimus G Pro has a higher resolution (but not higher quality) camera, and a great 1080p screen, but it's over a year old now and it's stuck on a pretty old Android release. Overall, where you stand on TouchWiz and the S Pen will probably decide this close battle.
The Oppo N1 is a closer match in terms of looks, but with no expandable storage it almost leaves you no choice but splash €480 on the 32GB version. And while its 1080p screen is gorgeous, it can hardly justify that sort of difference over the Note 3 Neo.
There are even more phablets with 1080p screens in the market, but those are mostly in the premium segment. The Nokia Lumia 1520 is great, but comes with a price tag to match, while the HTC One Max is let down by its camera. The Acer Liquid S2 is in the mix as well, but good luck finding it in most markets.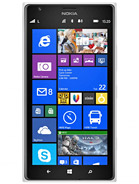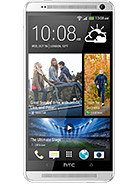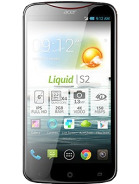 Nokia Lumia 1520 • HTC One Max • Acer Liquid S2
So, all thing considered, if Samsung does get the pricing right, it has the chance of bringing the phablet to a spot where it will be virtually free of competition. Aim too high, however, and they'll end up with a device, which has no reason to exist besides a test case for the new hexa-core Exynos chipset.