An updated Samsung catalog for South Korea has revealed two new color choices for the Samsung Galaxy Note 3 Neo. The phablet will soon hit its home market in pink and red flavors, but there's no further information on when exactly that will happen.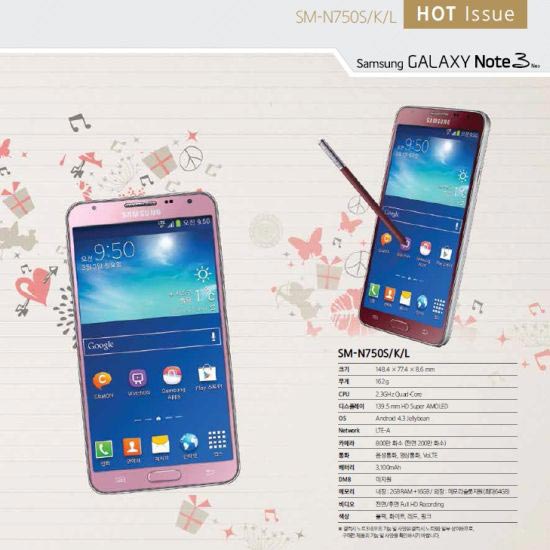 It also highly probable for the new hues to be part of an upcoming Galaxy Note 3 Neo La Fleur line-up. Sadly, we don't know if the new color choices will make it outside South Korea, but history has proved they'll eventually launch internationally, too.
The Samsung Galaxy Note 3 Neo launched in the last day of January this year. It packs a 5.5" 720p Super AMOLED display, 2GB of RAM, 16GB of built-in memory. It's powered by a hexa-core chipset, which consists of two 1.7GHz Cortex-A15 cores and four 1.3GHz Cortex A7 cores, while the HSPA+ features a 1.6GHz quad-core Cortex-A7 CPU.
Thinking of getting the phone? Head over for our extensive Galaxy Note 3 Neo review for more information.
S
I think we all just need to come together and stop the hate, all this fighting is just going to be passed onto our future generations. #worldpeace
C
Lol really? Then how come the S5 was costlier to built than the the iPhone 5s? Just because Samsung uses plastic doesn't mean because they are cheap, there are practical benefits to it, things that would matter when you use your phone instead of just...
D
I have no Iphone or samsung, and refuse to get these gimmicky bits of plastic, htc m8 is the outstanding phone for this year once again