Samsung's official Korean website has announced the availability of the Samsung Galaxy Note 3 Neo. It has been on sale across the country since March 3.
What's interesting though is the fact that the LTE-A version of the smartphone selling in South Korea is actually powered by a Snapdragon 800 chipset. Or at least that's what the official specs suggest.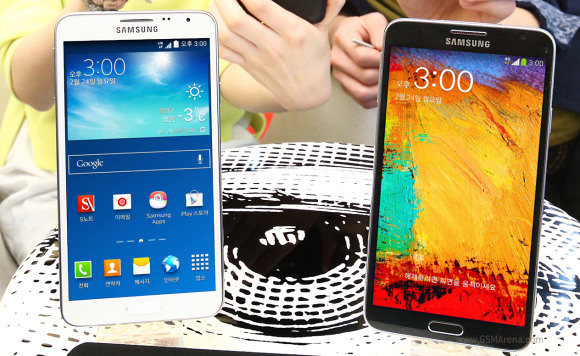 According to the specs sheet provided by Samsung Tomorrow, the Note 3 Neo features a quad-core 2.3GHz processor. This can't be the Exynos 5 Hexa (obviously), nor can it be the Snapdragon 400 one, which powers the 3G Note 3 Neo (its Cortex-A7 CPU can't go above 1.7GHz.). This leaves us with Snapdragon 800 chipset and its quad-core 2.3GHz Krait 400 processor.
This isn't the first time we see Samsung releases such an upgraded model. It has done the same with the Galaxy S4 (S600) flagship last year. Shortly after its launch Samsung has released another S800-powered version that was made available in South Korea first, followed by limited availability in other markets.
Hopefully Samsung reduces such fragmentation with future devices, because it does make picking a device harder than it should be, not to mention that it certainly causes buyer's remorse in those who didn't wait a couple of weeks for the updated units.
D
what is the diff. between china & korea model
D
because samsung is korean
?
Wtf why koreans only? How bout us americans we realy need this phone