Back in October last year, Samsung announced the Galaxy Note 3 as the official phone for the Winter Olympics in the Russian city of Sochi. As the Games draw near the company also unveiled a dedicated Olympics edition that you can purchase as some sort of geeky souvenir.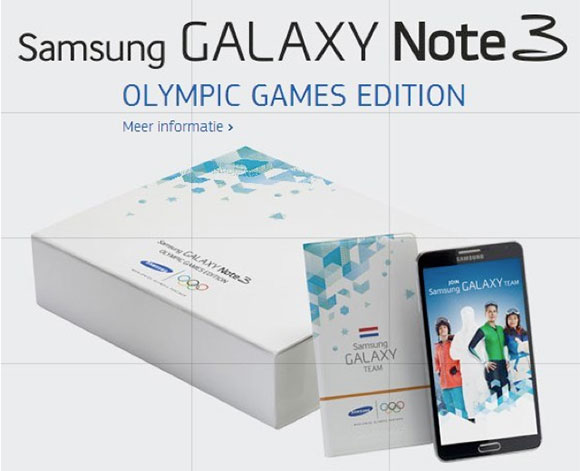 Offered by Dutch carrier KPN, the Olympic Games Edition Samsung Galaxy Note 3 comes with a special flip cover case with a unique Sochi theme and box packaging along with tickets to skating sessions in Amsterdam. Buyers of the special edition will also get the chance to win a free ticket to see the Olympic Games in Sochi.
The phone will also be available in more European markets at a later time, but Samsung hasn't specified any particular dates or partners.
Moreover, Samsung will give a free Olympic edition Samsung Galaxy Note 3 to each Sochi 2014 athlete participating in the Games. We assume the Olympic Edition Galaxy Note 3 will come with the Samsung Sochi 2014 Winter Olympics app pre-installed.
?
An like the elephant in the room nobody wishes to mention, here are the other two issues those phones, and recipients, may face: 1. Like all my other unlocked Russian phones, once leaving Russia they will not receive updates. 2. If they ever do get u...
?
Actually, I am a US citizen currently visiting Novocheboksarsk, Russia. I visited the local authorized Samsung Store. I considered the Note 3 here; after direct contact with Samsung, and with help from the Russian clerk, I opted against it. According...
J
Apple has started builds plastic iPhone5S aka iPhone6 in next May 2014...ha ha